Your business's brand is its unique value, or the thing that causes people to choose it over other alternatives

Creating a brand strategy, brand story, and brand assets

A branding example of a small business in Connecticut
By Denis Jakuc
When people consider branding a business, they think that means coming up with a name, logo, company colors, and maybe a tagline, to give the business a corporate identity that distinguishes it from the competition. Those elements constitute the branding of a business, but they are not actually its brand.
Your business's brand is its unique value — that unique thing about your business that inspires people to choose it over the alternatives. This is the essence of your brand, your brand equity. It's what the name, logo, company colors, and tagline need to be built on to become powerful brand ambassadors.
Your brand is defined by how your customers, employees, and partners perceive you. This comes from their experience interacting with you, from the quality of your products and/or services, and from how you express yourself visually and verbally. When a brand is properly created and carefully maintained over time, it can do the selling for you.
Think of Coca-Cola, Nike, Apple. Consumers keep buying their products mostly because of their positive perception of those brands. They trust them, knowing just what they'll get when they buy a can of Coke, a pair of Nike shoes, or an Apple iPhone.
This is brand equity—and it works just as effectively for a small business as for a major corporation. Some business believe brand equity is the most valuable asset a business owns. It creates an emotional connection between a business and its customers, employees, and partners. Here's how to build that brand equity.
Step One: Create a brand strategy
In formulating your brand strategy, take a look into what's going on with your target audiences and in your market. See how other companies present themselves, paying close attention to personality, tone, visual elements, etc. Note what they do well, and not so well. Ask key employees what they think about your company's brand. Brainstorm ideas.
The one-page brand strategy document has four elements:
Target audience
This is a brief description of the people you want to buy into your brand. They usually fall into segments: prospects and customers, employees, partners, investors. Define each segment by their needs — what they desire or lack that your brand delivers. You can add some demographic descriptors—gender, age, education, socio-economic levels—but the needs you fulfill are most important.
Positioning vs. competition
What is the key point of difference between your brand and any alternatives people may consider? Alternatives don't have to be other products or services. They can be choosing to do nothing, for example.
Core value proposition
What is most valuable about the brand to the people who will buy it, work for it, partner with it, or invest in it. You may have a different CVP for each audience segment.
Support
What are the brand's key benefits and the reasons why the brand can deliver them?
Step Two: Create a brand story
This explains why your business exists, how it makes the world a better place, and the values it believes in. This isn't your 30-second elevator pitch about what your business does. It tells why your brand exists and how it relates to people, answering these questions:
What problems does your product or service address?
How does it solve those problems?
Why did you decide that your business should focus on solving those problems?
Where do you see the business headed in the future?
What are your brand's values, the things most important to it?
What voice does your brand speak in, what images symbolize its character?
Step Three: Start building brand assets
With your brand strategy and brand story established, it's time to hire some design and marketing help to create your basic brand assets:
Logo
Tagline
Color palettes
Typography
Graphics
You should also have a style guide that defines:
Appropriate logo usage
Tone of voice
Photographic subjects and styles
Any other standards for the use of the name, logo, and tagline.
Branding example
Just off I-84 in Vernon, Connecticut, you'll come across a diner called Reins. The diner is always packed with locals as well as travelers, who stop in at all hours of the day.
Reins is a third generation family business, which has branded itself based on the variety and quality of their food and service. They offer foods like the finest New York style deli at very reasonable prices. They are known throughout New England and survive via constant referrals.
Reins is conveniently located off the interstate, and its marketing efforts includes billboard signage on this route. But almost all of their customers are repeat business. They have branded themselves based on the fundamental attributes you expect in a diner experience, and have enjoyed sustained success as a result.
Conclusion
The benefits of branding can be immediate. It makes you stand out, creates added perceived value, helps you upsell because buyers already trust the brand, increases employee satisfaction, and leads to a better candidate pool when hiring.
If you'd like more help with finding the right solution for housing your startup, InnovatorsLINK offers a detailed Bootcamp course where you'll learn the details about all your options. Register here. 
Review the Executive Summaries associated with each course prior to attending the courses.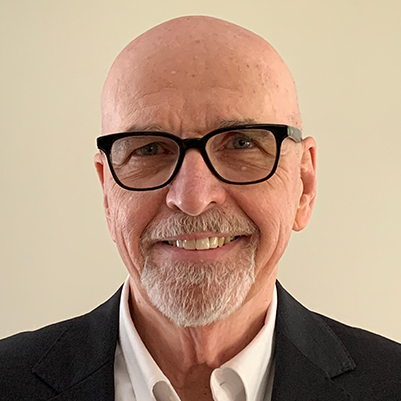 InnovatorsLINK Business Writer and Brand Strategist
A business writer his entire career and successful businessman. He was a partner in a top-10 Boston ad agency, a senior level executive at Young & Rubicam NY and Interpublic Group, and, since 2003, an independent consultant for companies from startups to global leaders, positioning their brands and writing all forms of content to promote their growth.
This Expert Summary is © InnovatorsLINK. For republishing, please contact dlangeveld@innovatorslink.com.