By Kempton Coady
Welcome to InnovatorsLINK and our Education Bootcamp. We are here to increase your sales and profitability through training, information, and guidance. You will see through these courses that business is a system of judgments and actions you need to take into consideration in order to succeed.
These short courses are supported by lectures, original white papers, quizzes, and relevant support materials. The Education Bootcamp includes 11 courses, and those who complete them will receive a formal InnovatorsLINK Certificate of Achievement. We also offer a 12th course, "Funding of My Business," free of charge.
We recommend that entrepreneurs and business owners take all 12 courses as a core program to receive the fundamental information they need to start or expand a business. The price for the full Bootcamp program is $600, but you can also opt to take select courses at $75 each. All support materials, such as quizzes, recordings, and papers, are included with registration.
Why an InnovatorsLINK Education?
These courses are very practical, composed by a small business executive for the startup entrepreneur or small business leader. The courses provide you with practical information from instructors who have started, acquired, or mentored hundreds of businesses and experienced various small business issues firsthand.
The courses are short in length and speak to the essence of the business topics, issues, and solutions. You will be able to apply what you learn immediately.
Courses
The following courses are available through the InnovatorsLINK Education Bootcamp:
I. The Opportunity
How to complete an early evaluation of a new product or service to assure it makes sense and can succeed. The course includes a discussion of "mini business plans" and how they
can assist with this evaluation.
II. The Market Potential (Size)
Do you have a large, easily accessible market for your product or service? Do market trends favor your expansion?
III. Development of a Product or Service
Are the costs and expenses associated with developing your product or service worth the effort?
IV. Financial Statements
A review of the key financial statements involved in running a business and how to practically use them to measure and evaluate your business.
V. Capital Requirements
Learn about the capital requirements for starting a business, how you can raise these funds, and timing considerations.
VI. Best Structure for the Company
A review of the differences between business structures, including sole proprietorship, limited liability companies, and corporations. The course also looks at why thinking about the future of your company is important when choosing a structure.
VII. Regulations and Starting a Business
This course explains the federal and state requirements for starting a business as well as employee protections like FICA and workers' compensation.
VIII. Insurances
Liability, property and casualty, directors and officers, and other insurance protection companies need.
IX. Housing my Business
Guidance on where you should locate your business when you first get started or expand. Should you begin with a home-based business, lease a space, or buy a commercial property?
X. Hiring People
A course breaking down the complicated issues involved in hiring employees for your business. Topics include defining your need for workers, setting job descriptions, determining salary requirements, and establishing company rules and requirements.
XI. Finding and Retaining Vendors
There are many professionals out there who can help you establish and run your business. Learn how to find lawyers, bookkeepers, accountants, insurance agents, lenders, real estate agents, and more who can become trusted partners.
XII. Funding Your Business
From dipping into your own savings to seeking out venture capitalists, there are plenty of options for financing your business. Learn how to acquire funds and handle key issues, such as personal guarantees and owners' dilution.
We ask that Bootcamp attendees also register to join InnovatorsLINK. You'll find a wealth of small business information including news, an up-to-date calendar of Connecticut business events, helpful resource organizations, a BizLINK directory that encouraging networking between businesses in Connecticut, and more – all free of charge.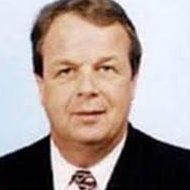 InnovatorsLINK, Inc. General Manager and Chief Financial Officer
A SENIOR LEVEL EXECUTIVE with over 30 years successful, results-oriented domestic and international experience in the MEDICAL DEVICE BUSINESS.  A Business Leader who created significant increases in profits and cash flow and/or raised money to expand enterprises.  A Leader, who attracts and motivates the best talent to achieve the desired results. Board member for AMEX, NASDAQ, and London Stock Exchange companies.  Significant international experience in Europe, Latin America, and Japan.  Experience the last seven years has included Professorships at Goldman Sachs 10KSB program and University of Connecticut Graduate School of Business.  Earned BS Bates College, MBA and MPS Cornell University.