Understanding the difference between a board of advisors and a board of directors

How to choose a board of advisors and get the most out of its meetings

The board of directors' greater involvement in a company's fiduciary matters
By Kemp Coady
Okay what is meant by a Board of Advisors?  And how does it compare to a Board of Directors?  I believe the preferred structure for small businesses is just the Board of Advisor structure now.
First, let me say that a Board of Advisors is different from a Board of Directors (herein also abbreviated BoA and BoD). 
Board of Advisors
Determine the Objective of Your Advisory Board
Advisory boards can be general in scope or targeted to specific markets, industries or issues such as acquisitions, company expansion, adopting new technology or going global. They provide timely knowledge about potential market, distribution, financial issues, trends and competitors, as well as identifying upcoming political, legislative and regulatory developments. They can help you enter new businesses and look at your own operations with an open mind. Advisory boards can also be made up of customers and prospects who provide insights into product development and marketing issues.
Choose the Right People
Of course, when forming a board you need to understand its purpose, but you also need to know what specific skills to seek. In general, look for diverse skills, expertise and experience. You want members to be problem solvers who are quick studies, have strong communications skills and are open minded.  These people need not all come from just your industry, in fact you may benefit from Advisors without business preconceptions.

It's most important to have members who are going to spend the time to give you thoughtful advice or are well connected and willing to make introductions. 
The BoA need not be large in number to start. You may just start out with one or more Advisors depending on your needs.
Set Expectations
When inviting a prospective member to join your advisory board, you should lay down the ground rules about what is expected in terms of time, responsibilities and term of office. Specify the areas in which you're seeking help. If the advisory board is going to discuss issues that include private information, members should be notified that they will be asked to sign a confidentiality agreement. 
Also it is best to have an agreements with the BoA members so responsibilities are clear.
Compensate Your Advisory Board
The cash compensation needs to be similar to that described for the Board of Directors members below. The additional stock compensation is not necessary, because there is not the same liability associated with Board of Director members who have fiducial responsibilities.
Again the right BoA members are a lot more valuable to you than their compensation.  They can bring fresh ideas to the organization with an honest, outside perspective.
Get the Most Out of Advisory Board Meetings
Prepare for meetings well in advance. Choose a site that is comfortable and free of distractions. Careful thought should be given to developing the agenda and managing the meeting. Solicit input for the agenda, and distribute important information ahead of time. Run the session as you would any professional meeting, and follow it with an action plan. The facilitator should know which experts to draw out and how to stimulate a dialogue. He or she should be result-oriented, as ideas without action aren't worth much. The minutes should be written up and circulated to top management. The notes should include recommendations on key issues. You need just appoint on BoA member to record. 
An example here is that you all might have held a BoA meeting to discuss your current Growth Opportunity, specific steps that needed to be taken, expected financial results, risks, needs like funds, personnel, etc. You would ask for input from the BOA.
Board of Directors
Quickly, the Board of Directors is really put in place with fiducial responsibility to run the company. Generally, a Board vote on key issues is taken and the results determine what business decisions will be taken. They help the CEO and executive staff with all major decisions like mergers, acquisitions, new expenditures on facilities expansion, capital equipment, etc. And yes, their primary function is to help hire and sometimes fire the CEO. The latter becomes interesting if the CEO is a large shareholder of the company. 
The fiducially responsible BoD is a requirement for publicly traded companies. I have been on five different publicly traded Company BoDs. Also with a BoD you really need to have an agreement with each Board member, and because of their fiducial responsibilities you will also need Directors and Officers insurance for errors and omissions in the work. Really this insurance just protects the board members in case the company is sued and they need money to pay for legal representation. It will not protect them from debacles like those of Enron or QUALCOMM, where outright fraud was being committed. At minimum the cost is $4,000 or much more for a policy depending on the size of the company and coverage desired.
Compensation for BoDs is in the form of cash ($1,000 to $2,000 per full BoD meeting) and generally an equivalent or higher amount "non-taxable" stock option awards. Board members also chair various committee meetings for audits, CEO/COO recruitment, acquisition, governance, etc. They are generally compensated in cash for these efforts at a rate of $600 to $1,000 per meeting. 
Of course, board members need to be compensated for travel and lodging. And it is also appropriate to involve them in certain company functions in order that they understand and feel involved in the company culture.
As an aside, for the effort put in by a qualified, sincere Board member full of constructive ideas, this is a steal for their contribution.
The key for either BoDs or Board of Advisors (BoAs) is to select members well. BoD advisors generally come from your industry, might be customers, a finance type, a lawyer, experienced Board of Director with non-related industry experience, etc. The key is that whoever you appoint be willing to creatively contribute and work hard.
If you really want to learn more fully about BoDs then see this resource which goes into a lot of detail. This is an excellent article on building a formal Board of Directors and fiducial responsibilities.
You can appoint a Board of Advisors with similar functions to a BoD, but without the liabilities. Their role, as the name says, is purely advisory.  
If you'd like more help with finding the right solution for housing your startup, InnovatorsLINK offers a detailed Bootcamp course where you'll learn the details about all your options. Register here. 
Review the Executive Summaries associated with each course prior to attending the courses.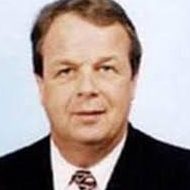 InnovatorsLINK, Inc. General Manager and Chief Financial Officer
A SENIOR LEVEL EXECUTIVE with over 30 years successful, results-oriented domestic and international experience in the MEDICAL DEVICE BUSINESS.  A Business Leader who created significant increases in profits and cash flow and/or raised money to expand enterprises.  A Leader, who attracts and motivates the best talent to achieve the desired results. Board member for AMEX, NASDAQ, and London Stock Exchange companies.  Significant international experience in Europe, Latin America, and Japan.  Experience the last seven years has included Professorships at Goldman Sachs 10KSB program and University of Connecticut Graduate School of Business.  Earned BS Bates College, MBA and MPS Cornell University.
This Expert Summary is © InnovatorsLINK. For republishing, please contact dlangeveld@innovatorslink.com.