By Denis Jakuc
If you're already in business, the pandemic relief bills signed into law at the end of 2020 and beginning of 2021 provide programs that can help fund your operations. All these options are administered by the U.S. Small Business Administration (SBA), based in Washington, D.C.
Conveniently for businesses in Connecticut, local assistance is available from the SBA Connecticut District office in Hartford, as well as their Bridgeport Branch Office. The author of this Expert Summary has had personal experience working with SBA Connecticut District staff and found them to be knowledgeable, professional, and, above all, responsive to small businesses.
Before contacting the SBA Connecticut District, it's best to familiarize yourself with the five COVID-19 relief options administered by the agency. Information on each can be accessed from this page on the SBA site. The following are brief summaries of the programs.
PPP loans are meant to help small businesses keep workers on payroll. Best of all, borrowers may be eligible for loan forgiveness. First Draw PPP loans are available to businesses who have not received a PPP loan before, while Second Draw PPP loans are available to borrowers who have previously received a PPP loan and meet certain requirements. Sole proprietors, independent contractors, and self-employed persons are now eligible.
Please note: The SBA is currently only accepting PPP loans originated by participating community financial institutions. Not all community financial institutions are participating in PPP, but the SBA Connecticut District will try to link you to ones who may be available. In addition to banks, institutions include Certified Development Companies (CDCs), SBA Microlenders, Community Development Financial Institutions (CDFIs), and Minority Depository Institutions (MDIs).
PPP
is open only until May 31, 2021, or until the remaining funds are exhausted.
EIDL helps small business owners, including agricultural businesses and nonprofits, who are currently experiencing a loss of revenue due to the COVID-19 pandemic. The loans are used to meet expenses that would have been met had the disaster not occurred. These are low-interest, 30-year loans with no pre-payment penalty or fees. Application deadline is Dec. 31, 2021.
Loan increases are also available for loans approved before April 7, 2021, for less than $500,000. These are likely eligible for an increase that takes advantage of the new loan maximums announced March 24, 2021. Applicants can request additional funds even after the Dec. 31 deadline.
The SVOG program provides emergency assistance to shuttered venues and eligible related businesses, including: live venue operators or promoters; theatrical producers; live performing arts organization operators; museum operators; motion picture theater operators and owners; and talent representatives. They must have been in operation as of February 20, 2020. If eligible, they may receive grants equal to 45% of their gross earned revenue, up to a single grant maximum of $10 million. A total of $16 billion in grants is available, with $2 billion set aside for eligible applicants with no more than 50 full-time employees.
This program provides funding to help restaurants and other eligible businesses stay open. Grants are equal to pandemic-related revenue losses up to $10 million per business, no more than $5 million per physical location. Recipients do not have to repay the funding as long as it's dispersed for eligible uses no later than March 11, 2023. The RRF page on the SBA site lists all businesses that can apply for RRF relief.
Please note: This program has seen strong demand, and the SBA is currently limiting applications to applicants whose 2019 gross revenues did not exceed $50,000.
Under present pandemic relief provisions, SBA is authorized to pay six months of principal, interest, and any associated fees borrowers owe for all SBA 7(a), 504, and Microloans approved up to Sept. 27, 2020, even if not fully disbursed. Borrowers do not have to apply. SBA provides the assistance automatically to the lenders.
Assistance is also available beyond the six-month period, at levels that vary based on when the loan was approved. You should contact your lender and ask if this assistance is available for your SBA loan. The SBA site also lists two loan servicing offices you can contact. These initiatives are limited to the available funding provided by Congress.
Fraud alert: All communications from SBA are sent in an official government email ending in @sba.gov. Do not send sensitive information via email to any address that does not end in @sba.gov.
Please note: Information on SBA COVID-19 relief options can change rapidly and most likely will. What you're reading here is based on our present understanding of the programs. We will monitor and update this report as new information emerges. Please do not rely solely on this Executive Summary for your financial decisions.
If you'd like more help with finding the right solution for housing your startup, InnovatorsLINK offers a detailed Bootcamp course where you'll learn the details about all your options. Register here. 
Review the Executive Summaries associated with each course prior to attending the courses.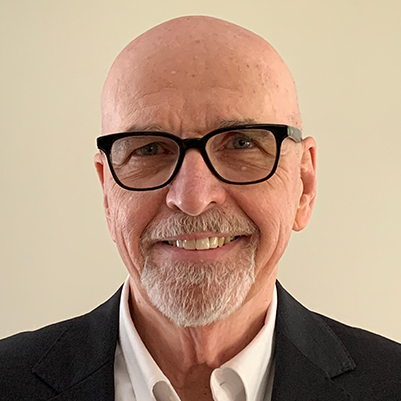 InnovatorsLINK Business Writer and Brand Strategist
A business writer his entire career and successful businessman. He was a partner in a top-10 Boston ad agency, a senior level executive at Young & Rubicam NY and Interpublic Group, and, since 2003, an independent consultant for companies from startups to global leaders, positioning their brands and writing all forms of content to promote their growth.
This Expert Summary is © InnovatorsLINK. For republishing, please contact dlangeveld@innovatorslink.com.