A dashboard offers an easy way to track key metrics related to your business

Tracking sales, return on investment, employee performance, and more

Factors to consider when creating your dashboards
By Denis Jakuc
A dashboard is a display of various data reports organized graphically to be easy to digest. It's a great way to monitor and share all kinds of vital information about your business, such as revenue, costs, expenses, sales, and key performance indicators (KPIs) for marketing channels (like your website, social media, advertising, emails, and mailers).
Dashboards help you stay on top of finances, manage projects, and keep track of sales. They can also spot trends and provide fresh insights. Here are some of the many things you can use dashboards to measure:
Weeks to close a sale per sales person
Sales calls per day and per week
Gross margin per sale
Sales closing rate
Leads per ad
Click through rates
Percentage ROI (return on investment)
Digital promotion results—length of time on message, closed sales rate
800 number performance
Site referrals from digital affiliates
Time spent and cost per sale or service activity
Gross revenue and pretax margin per product or service
Employee absences and tardiness
Inventory turnover
Cost increases and decreases
Yield of production processes
This data is readily available through software applications, database systems, and on the internet, from sources such as:
Quicken and other accounting programs
SaaS "pay-as-you-use" data acquisition programs
CRM (customer relationship management) services, such as salesforce.com and industry specific offerings
Google and Facebook analytics
Sales, financial, machine usage, and energy consumption reports
Government and industry data
With this information available to the people who need it on a quick and easy to comprehend dashboard, you can make more effective decisions and dramatically improve business performance. For example, a dashboard can:
Help define and decide which business activities are most important
Set goals for individuals and groups
Give you greater confidence about how the business is performing
Support decisions and actions in a timely manner
Educate everyone about things that matter
Highlight exceptions
Create alerts when problems occur
Communicate progress
Provide a common interface for accessing and analyzing key business data
Factors to Consider
You can put together dashboards to monitor different aspects of your business. Financial dashboards are important for tracking cash flow and profits. But dashboards can also track marketing campaigns, sales results, inventory levels, operating costs, and more.
To create a dashboard, define the metrics to track, agree on the goals for those metrics, and determine how to present all the data in a single view. Work with everyone involved with generating and reviewing the different types of data to make sure the data is relevant and meaningful. When deciding what data to put on a dashboard, focus on useful, productive information and avoid including data that's interesting but extraneous.
For each dashboard, focus on the audience and the information they need to aid their decision making. Determine how the dashboard should look—numbers, graphics, tables, charts, gauges. Factors to consider in the dashboard design:
How frequently to update the information
Ability to access on a mobile device
Real time connectivity to data sources
How much data to show, how much to drill down to
Ability for users to interact with the data, share and collaborate with others
The goal of a dashboard is to help you make better decisions. You don't want to waste time, so only track data that's actionable and related to your success. The focus is on creating lean reports with the information you need to propel your business in the right direction.
If you'd like more help with finding the right solution for housing your startup, InnovatorsLINK offers a detailed Bootcamp course where you'll learn the details about all your options. Register here. 
Review the Executive Summaries associated with each course prior to attending the courses.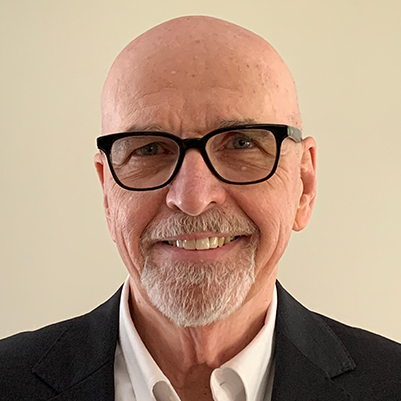 InnovatorsLINK Business Writer and Brand Strategist
A business writer his entire career and successful businessman. He was a partner in a top-10 Boston ad agency, a senior level executive at Young & Rubicam NY and Interpublic Group, and, since 2003, an independent consultant for companies from startups to global leaders, positioning their brands and writing all forms of content to promote their growth.
This Expert Summary is © InnovatorsLINK. For republishing, please contact dlangeveld@innovatorslink.com.