By Denis Jakuc
Email marketing is the digital marketing strategy of sending emails to convert prospects into customers and to develop customers who are occasional buyers into loyal fans. Among marketers, social media and unsolicited spam email (never a good marketing strategy) have risen in popularity. Yet email remains the most effective way to turn leads into customers and turn customers into fans—for three very strong reasons:
Email is the communication channel people access most. At least 99% of consumers check their email daily, something that can't be said of any other communication channel.
You own your email list and therefore control it. On any social media platform, your account, with all your fans and posts, is controlled by the platform. So, it could be suspended or deleted at any time, for any reason, without notice. Since you own your email list, no one can take those leads and customers away from you.
Email has the highest return on investment (ROI). Email marketing has an ROI of 4400%! The average order value of an email is a minimum of three times higher than the average order value on social media. Finally, people who purchase products marketed through email spend 138% more than people who don't get email offers.
If you want to make sales online, there is simply no better way than through email marketing. Here's how to proceed.
Start building your list
To get website visitors to sign up, don't just put an opt-in form on your home page and hope people will fill it in. You need a compelling offer—a lead magnet. This opt-in is something appealing you give away for free in exchange for the visitor's email address. It can be anything you want that will provide value to your visitors for free:
The promise of special deals only available to email subscribers
PDFs of tips, resources, case studies, or white papers
A free quote or consultation
A free webinar
A self-assessment quiz
A link to a podcast or video
A coupon
An e-book
Hire an email service provider
These services send emails, automate scheduling, and provide services such as audience segmentation. Here are some to consider:
Constant Contact
Sendinblue
Drip
AWeber
ConvertKit
Mailchimp
MailerLite
Decide what type of emails to send
Certain types of e-mails have high open rates, and offers included with them generate up to six times more revenue than other email formats. These include:
Promotional emails with sales and special offers
Loyalty programs where dedicated customers can earn special discounts
E-newsletters providing useful information on a regular basis
Transactional emails providing receipts and shipping notifications.
Create valuable content
Research what your audience needs that you can provide. Answer questions, allay concerns, offer useful information. Segment your audience into target categories, based on differentiators, such as demographics and past purchase behavior. Tailoring content to these segments will increase open rates. Always include a call to action (CTA) that relates to your email topic.
Make your emails mobile friendly
People do a lot of email access on their smartphones and tablets. So, make sure your content is formatted to be readily accessible on all devices.
Establish a schedule and stick to it
This makes for consistency, but respect your readers' preferences. The leading reason people unsubscribe from email campaigns is they're unhappy with the frequency. Make contact more than once a month, but not more than a few times a week unless you're providing daily updates readers have asked for.
Some research says the best day for email opens if Tuesday. The best times are during natural breaks in the day—morning break, lunch time, end of day, and when lying in bed with smartphone or tablet at night. Start collecting data to fine tune your schedule.
Track performance
Email marketing gives you the ability to learn from your readers. Tracking various metrics lets you analyze the success or your effort and make quick changes to improve performance. Small businesses should track the following:
Open rates—how many emails were opened versus how many were sent
Click-through rates—how many times links were accessed
Conversion rates—sales made versus emails sent
Referral traffic—how many site visits came from the email
Bounce rates—email addresses that are rejecting the emails
Unsubscribe rates—how many are opting out of your contact list
List growth rate—how frequently you're gaining new subscribers
A few tips
Send a test copy to yourself first. Check for message errors, typos, broken links including CTA buttons, and how content appears on mobile devices.
Only email people who opt in. Don't register people against their wished and avoid purchased email lists, which just give you high unsubscribe rates and can hurt your reputation.
Make it easy to subscribe. Use several CTA approaches on your site to capture contact info. Use autofill features.
Make it easy to unsubscribe. Not everyone is going to find your emails useful, and that's okay. So, make unsubscribe links obvious and make the wording friendly. People who opt out may refer you, or could return later.
If you'd like more help with finding the right solution for housing your startup, InnovatorsLINK offers a detailed Bootcamp course where you'll learn the details about all your options. Register here. 
Review the Executive Summaries associated with each course prior to attending the courses.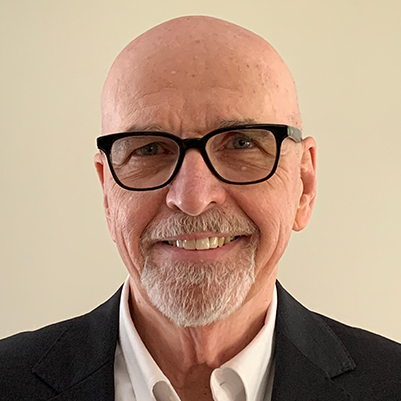 InnovatorsLINK Business Writer and Brand Strategist
A business writer his entire career and successful businessman. He was a partner in a top-10 Boston ad agency, a senior level executive at Young & Rubicam NY and Interpublic Group, and, since 2003, an independent consultant for companies from startups to global leaders, positioning their brands and writing all forms of content to promote their growth.
This Expert Summary is © InnovatorsLINK. For republishing, please contact dlangeveld@innovatorslink.com.