Any business depends in part on its relationship with suppliers and service providers

Finding reliable, competitively priced firms can be a lengthy process

Referrals, online directories, and other options for forming these relationships
By Denis Jakuc
No business is an island. Depending on the nature of your operation, you may need to work with suppliers — manufacturers and distributors to provide anything from product parts to office supplies. You'll also need service providers — accountants, attorneys, marketers, even business coaches and human resource advisers.
These suppliers and service providers are the vendors that will help you deliver better products, responsive service, and competitive pricing to your clients and customers. The goal is to put together a core group of suppliers and service providers you can rely on.
Finding that core group of reliable, competitively priced suppliers takes time. You may first be turned away. Some wholesalers and distributors won't sell to very small businesses because it takes them just as much time to process a $200 order as it does a $2,000 one. Others may demand payment up front until you've established credit with them.
You may find that big box stores such as Wal-Mart, Best Buy, and Staples, are selling items at the lowest prices out there. For example, Home Depot offers contractors and individuals a Volume Pricing Program (VPP) for orders of at least $1,500 if you bring them to the Pro desk.
Just keep pursuing options, and you'll eventually have all the vendor help you need. Here's how to proceed.
Ask for referrals
Ask people you know and trust for the names of people they may have used as suppliers and service providers for the needs you're looking to fill. People to ask may be colleagues, friends, or folks you meet in person at conferences and networking groups. They also may be people you meet digitally in online forums, and on LinkedIn, Reddit, and Facebook groups.
Don't just get the vendor's name and contacts. Ask the person referring what it was like working with the referral.
Ask everyone you can. Even if the people you're asking haven't used the kind of resources you need, they may know someone who has.
Search the web for vendors
For service providers, enter the search term—bookkeeper, marketer, etc.—then add "for small businesses," or "for startups," or be even more specific and add your type of business, such as "for software companies," "for home builders," etc.
For suppliers of parts, equipment, and other business supplies, add the words "wholesaler," "supplier," or "manufacturer," to indicate you're looking for a business-to-business (B2B) vendor. Pay attention to who they've worked for in the past and where they're located.
Search for online directories of manufacturers
Thomasnet.com takes you to the Thomas Network, the online version of the Thomas Register, the longstanding go-to resource for product sourcing and supplier selection. You'll also find services, industrial information, and online supplier catalogs with details on how to specify and buy products.
Another useful source is MacRAE's Blue Book, a comprehensive sourcing tool for North American industrial products and services. Also check eBay and Amazon, best known for consumer goods, although they list B2B products as well.
Search for trade magazine websites
If you don't know what magazines serve your industry, ask the reference librarian at your local public library to help you find titles. Many of these magazines publish full editions online and are also available as free subscriptions to businesses who qualify.
When you find the right publications for you, go through all the ads, including the small display ads in the back, as well as new product listings. If you're looking for products to resell, check if there are minimum purchase requirements.
Search for online reviews
While you're searching, check out what's been said about the suppliers and service providers you're interested in on online review sites, such as Yelp. But regard these reviews cautiously. There is no guarantee the post you're reading was written by someone who actually is a customer.
Look for local suppliers
Using suppliers and service providers in your city, county, and state helps your local economy, which in turn supports your business and labor force. Sourcing locally may also save you a considerable amount on shipping costs, and cut the time it takes to receive your order without paying extra for expedited shipping. When searching online, add the name of your city, county, or state to the search term you're using.
Be patient
It takes time to build trust with a supplier or service provider. As your relationship develops, you'll see whether vendors are reliable, have good communication skills, are good problem-solvers, and are consistent. Ideally, they'll become part of your extended business family, staying by your side no matter what happens in the marketplace.
If you'd like more help with finding the right solution for housing your startup, InnovatorsLINK offers a detailed Bootcamp course where you'll learn the details about all your options. Register here. 
Review the Executive Summaries associated with each course prior to attending the courses.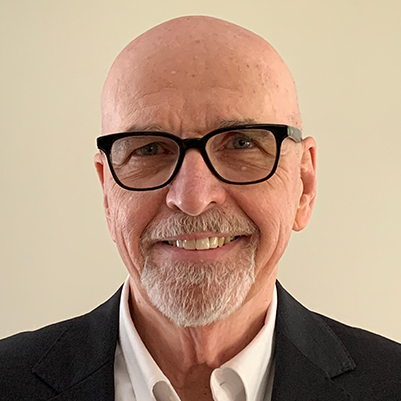 InnovatorsLINK Business Writer and Brand Strategist
A business writer his entire career and successful businessman. He was a partner in a top-10 Boston ad agency, a senior level executive at Young & Rubicam NY and Interpublic Group, and, since 2003, an independent consultant for companies from startups to global leaders, positioning their brands and writing all forms of content to promote their growth.
This Expert Summary is © InnovatorsLINK. For republishing, please contact dlangeveld@innovatorslink.com.