By Kempton Coady 
Any business has startup costs, ranging from a commercial lease to purchasing equipment, but entrepreneurs are often unable or unwilling to draw a sufficient sum from their personal funds to provide this initial cash. Thankfully, there are many funding sources on which you can rely to get your business off the ground.
This Expert Summary focuses on community lenders, state and regional investors, and angel investors. Two additional Expert Summaries will be published on other funding sources.
CDFIs
What is a Community Development Financial Institution (CDFI)?
Community Development Financial Institution programs are administered by select banks in each state. CDFI Funds, or Community Development Financial Institutions Funds, provide targeted investments to generate economic growth and opportunity in low-income communities. These funds support residents and businesses by providing access to loans and other financial services. 
CDFIs are private companies that partner with the federal government. The CDFI Fund was established by the Riegle Community Development and Regulatory Improvement Act of 1994, and it is administered by the U.S. Department of the Treasury.
What does a CDFI do?
CDFIs are dedicated to delivering responsible, affordable lending to help low-income, low-wealth, and other disadvantaged people and communities join the economic mainstream.
What is a Community Development Loan Fund?
Community Development Loan Funds (CDLFs) are the most common type of CDFI, providing financing and technical assistance for microenterprises, businesses, commercial real estate, housing development, and community facilities, all in economically distressed locations across the country.
How many CDFIs are there in the United States?
Nationwide, over 1,000 CDFIs serve economically distressed communities by providing credit, capital and financial services that are often unavailable from mainstream financial institutions. See CDFIFund.gov for a fuller description of these funding and support services.
How many CDFIs are there in Connecticut and how do I contact them?
There are currently 10 CDFIs in Connecticut, according to this list from bank-locations.net. To contact a CDFI, simply find the institution that is most appropriate to your needs and ask about their lending programs and other services.
State and Regional Investors
State
Each state offers different types of specialized funding programs for entrepreneurs. These programs can typically be found by searching your state's official website or contacting its economic development authorities.
Connecticut programs include:
Regional
These organizations provide assistance to entrepreneurs in Connecticut as well as neighboring states:
Local
These programs concentrate on businesses in individual communities or regions within Connecticut:
Angel Investors
Angel or private investors follow structure company and financial evaluations before deciding whether to invest in a business. They also may rely on outside consultants for companies from a particular industry (such as medical devices, specialty chemicals, or online companies).
A list of over 200 private/angel investors in Connecticut can be found here. 
Connecticut Angel Investor Forum members invest as a group in early-stage companies. They accept business plans and invite companies to present their business ideas. Many of their investment prospects come through Gust.
The Connecticut Angel Guild is a group of high-net-worth investors located in Connecticut who are interested in investing a portion of their assets in high growth, early-stage companies. Members have backgrounds as successful entrepreneurs and professional investors. While their focus is Connecticut, the Connecticut Angel Guild focuses on start-up and early-stage companies seeking to raise between $250,000 to $1.5 million.
Members are prepared to help entrepreneurs in the areas of business strategy, marketing, and finance, and collaborate on screening, due diligence, and deal negotiation. Each member makes and funds his investment individually; they seek capital-efficient businesses which can reach profitability with minimal additional investment, and seek to achieve a tenfold return on investment within a reasonable period. 
Topstone Angels is a private investment group dedicated to bringing new and seasoned angel investors together with qualified start-ups and entrepreneurs. They specialize in early and mid-stage companies across multiple industries. A group founded and led by women, Topstone encourages female founders and entrepreneurs to apply. 
Topstone accepts applications to pitch from startups and looks for investment opportunities at demo days and pitch forums across the United State. Investors meet 10 times per year in Fairfield County, and seek opportunities to invest in high growth, early-stage ventures.
If you'd like more help with finding the right solution for housing your startup, InnovatorsLINK offers a detailed Bootcamp course where you'll learn the details about all your options. Register here. 
Review the Executive Summaries associated with each course prior to attending the courses.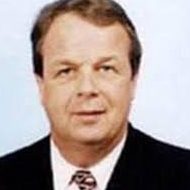 InnovatorsLINK, Inc. General Manager and Chief Financial Officer
A SENIOR LEVEL EXECUTIVE with over 30 years successful, results-oriented domestic and international experience in the MEDICAL DEVICE BUSINESS.  A Business Leader who created significant increases in profits and cash flow and/or raised money to expand enterprises.  A Leader, who attracts and motivates the best talent to achieve the desired results. Board member for AMEX, NASDAQ, and London Stock Exchange companies.  Significant international experience in Europe, Latin America, and Japan.  Experience the last seven years has included Professorships at Goldman Sachs 10KSB program and University of Connecticut Graduate School of Business.  Earned BS Bates College, MBA and MPS Cornell University.
This Expert Summary is © InnovatorsLINK. For republishing, please contact dlangeveld@innovatorslink.com.