Key steps for acquiring funds for starting or growing a business

Potential avenues for financing

A word of caution on alternative fintech lenders
By Denis Jakuc
If you're starting a business or growing an established one, you need to fuel the effort with funding. Yes, you must have a terrific idea for a product or service and a clever strategy to bring it to market, but you also need money make it all happen.
Key steps
Write down your Opportunity Evaluation—your vision of how your offering will impact your market—and a Business Plan for how your company will grow
Put together an Investor Pitch covering your target audience's needs, how your offering meets those needs, and what sets you apart from the competition, as well as a current financial analysis and future projections
Determine the funding you need and why you need it, describing the actions you'll take, the goals you'll achieve, and the timeframes
Do a company valuation, using a discounted cash flow (DCF) analysis, or comparisons to other, similar companies
If you offer equity in the company, determine the dilution of ownership you'll accept. You want to keep your equity at a level to maintain control now and in the future
Structure the company to protect yourself from personal losses—as a C Corp, S Corp, LLC, or an Indemnified Partnership. The C Corp gives you the most fundraising flexibility, as you can sell common or preferred stock, or use options, warrants, and other forms of equity
Develop a prototype of your product or service and successfully test it. The further along you are in development, the easier it is to raise funds
Create a Funding Strategy for how you'll raise funds now and later
Couple this to a short-term Action Plan showing how you'll use funds to achieve short- to mid-term goals. On achieving these goals, you can increase the company's valuation, then raise more money at this higher valuation, which will sacrifice less ownership if you offer equity
Funding Sources
Bootstrapping: This is using your own financial resources—savings, personal loans, second mortgages, and credit cards. Can be risky
Friends and family: Can be good sources, but there could be animosity if you can't repay. Combine with bootstrapping to show you have skin in the game
Strategic partners: It's often mutually beneficial for larger companies to invest in smaller companies they work with
Crowdfunding: Seeks small contributions from a large group of people who receive a small amount of equity. It's therefore regulated by the SEC, with paperwork and costly audits, and mistakes can be expensive. Plus, you may find it harder to also raise money from traditional sources.
Private investors: High-net-worth individuals making more than $200,000 per year, with more than $1 million in investible assets. Not part of an Angel or VC investment group, they prefer to directly invest their own, often substantial, funds
Private placements: It can be expensive to set up an SEC-approved Private Placement, but it gives you the opportunity to raise greater amounts of money
Venture capitalists (VCs): These investment firms, or individual investors, fund companies they think will grow quickly and take significant market share. They normally like cash positive companies with a proven product or service. They generally want substantial equity in your firm, presence on your board, and to see 40 percent or more compound profit growth in five years
Angel investors: Wealthy private investors who invest as a group in early-stage companies in exchange for a stake in the firm. They tend to be more patient than VCs, providing funding for longer periods, but usually in smaller amounts
Alternate funding strategy for private high net worth investors, family, friends, and angels: A company can use an SEC Reg D 506(c) equity sale to raise funds. It's an interesting way to raise money from high-net-worth individuals, including high-net-worth friends and family, and angel groups, with just a Business Plan, Investor Pitch, and SEC Subscription document. The company also needs to determine their valuation and the amount of dilution they are willing to accept. This offering needs to be registered with the SEC and meet the "Blue Sky Laws" for states where funds are raised from investors. Take the InnovatorsLINK Bootcamp program to learn more about this creative approach to Fundraising.
Governments
Local and state governments: Each state has its own small business funding sources on state and local levels. Connecticut has a range of loans and grants offered on the Connecticut Department of Economic and Community Development (DECD) website
Federal programs: The U.S. Small Business Administration (SBA) guarantees loans provided by banks at attractive rates and terms and administers a range of small business grants and assistance programs through state-located SBA District offices. The U.S. Department of Agriculture (USDA) offers agricultural grants, loans, and business planning assistance
Grants: In addition to the above-mentioned grants, there are others available for different types of businesses. The best thing about grant money is you don't' have to pay it back or give up ownership. Research all grant criteria before applying to make sure you're eligible.
Banks
Some small businesses find a bank is the only source of funding they need. You can choose: a local bank or credit union with one or more offices in the state; a regional bank with offices that serve a multi-state area; or a national bank with offices in most of the country. Meet with different institutions; compare services, rates, and terms; and check with their small businesses clients. In addition to loans, banks and credit unions can also provide valuable services.
Key funding products: Term loans; equipment loans; commercial mortgages; business or working capital lines of credit
SBA loans: If you choose a bank or credit union that's an approved SBA lender, the SBA (U.S. Small Business Administration) guarantees their loans at attractive rates and terms
Alternative funding sources: Accounts receivable, working capital loans (vendor loans are established outside the banking relationship)
Additional services: Payroll, 401(k) plans, health savings accounts (HSAs), credit cards, advice and counsel about the financial aspects of running your business.
Banks and credit unions (and other funding sources) look at your five Cs of credit:
Character: Your credit history
Capacity: Your debt-to-income ratio
Capital: Retained earnings, other assets, and your own investment
Collateral: Assets that secure the loan
Conditions: Loan size, payment period, interest rate, economic conditions
Banks also look at these key ratios: debt-to-equity, operating margin, current ratio, and inventory turnover.
Fintech is short for financial technology. Alternative fintech lenders appeared after the credit crisis of 2007-2009 gave us the Dodd-Frank Act, which limited bank loans to riskier small businesses. Since alternative FinTech lenders aren't banks, they aren't subject to Dodd-Frank and more easily provide small business funding. But they often charge exorbitantly high interest rates and subject borrowers to onerous conditions, such as more frequent payments, very short loan terms, and directly withdrawing money from a business's bank account.
InnovatorsLINK advises small businesses to exercise caution with alternative fintech lenders. Higher interest rates and severe loan terms can quickly put a drag on your budget, and the lack of regulation gives you less protection. Plus, banking laws have begun to change, so it is now much easier to borrow from traditional banks, and the federal government itself is providing a variety of funding options through the SBA. Lastly, many fintech conveniences, such as online applications and faster loan processing, are now offered by traditional banks.
Conclusions
There are dozens of funding sources you can pursue. Come up with a Funding Strategy covering which ones you'll approach. Be prepared to show them a clear Opportunity Evaluation, a draft or finished Business Plan, and an Investor Pitch presentation.
If you'd like more help with finding the right solution for housing your startup, InnovatorsLINK offers a detailed Bootcamp course where you'll learn the details about all your options. Register here. 
Review the Executive Summaries associated with each course prior to attending the courses.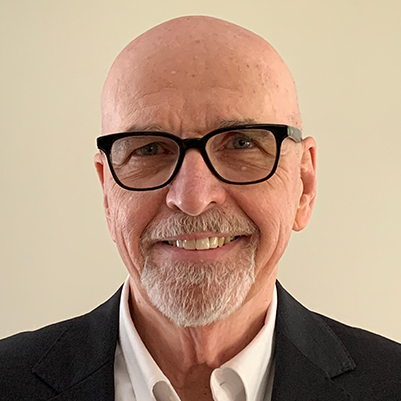 InnovatorsLINK Business Writer and Brand Strategist
A business writer his entire career and successful businessman. He was a partner in a top-10 Boston ad agency, a senior level executive at Young & Rubicam NY and Interpublic Group, and, since 2003, an independent consultant for companies from startups to global leaders, positioning their brands and writing all forms of content to promote their growth.
This Expert Summary is © InnovatorsLINK. For republishing, please contact dlangeveld@innovatorslink.com.