A service describing itself as the world's largest community of investors and early stage investors

Online tools for entrepreneurs to start, run, and raise funds for their companies

Creating a free profile and getting started
By Kempton Coady
I knew of Gust.com when I attended a Connecticut Angel Investor Forum in June 2019, and had even used it to raise money, but I had not realized how pervasive they had become both for investors and for companies seeking funds. 
There were five small companies presenting at the forum. Some were pre-revenue startups and some had already built themselves up as revenue generating companies. All of them had come through the Gust ecosystem.
Gust describes itself as the world's largest community of entrepreneurs and early stage investors, a pioneer in the equity funding collaboration industry, and the "official platform of the world's leading angel investor federations and venture accelerators." Members hail from 192 countries, and more than 850,000 startups have used the service to connect with 85,000 prospective investors on the platform.
The Gust concept was developed by CEO David Rose, who also founded the New York Angel Group. It began as a platform for angel investors to find prospective investments based on a uniform business presentation structure. Built on a SaaS platform, Gust's online tools help entrepreneurs start, run, and raise funds for their companies; investors benefit from deal flow and relationship management offered through the site. 
The startup or early small company seeking investment can create a profile, update their information, build a business plan, collaborate with others on the best structure to raise money, and get connected with angel investors, venture capitalists, and private equity groups. Potential investors can then find companies based on their industry, geography, size, and profitability.
Gust's registration services are free, but as a company or as an investor you must meet certain terms and conditions. Gust also offers certain paid services like Launch.
If you'd like more help with finding the right solution for housing your startup, InnovatorsLINK offers a detailed Bootcamp course where you'll learn the details about all your options. Register here. 
Review the Executive Summaries associated with each course prior to attending the courses.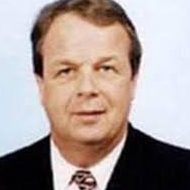 InnovatorsLINK, Inc. General Manager and Chief Financial Officer
A SENIOR LEVEL EXECUTIVE with over 30 years successful, results-oriented domestic and international experience in the MEDICAL DEVICE BUSINESS.  A Business Leader who created significant increases in profits and cash flow and/or raised money to expand enterprises.  A Leader, who attracts and motivates the best talent to achieve the desired results. Board member for AMEX, NASDAQ, and London Stock Exchange companies.  Significant international experience in Europe, Latin America, and Japan.  Experience the last seven years has included Professorships at Goldman Sachs 10KSB program and University of Connecticut Graduate School of Business.  Earned BS Bates College, MBA and MPS Cornell University.
This Expert Summary is © InnovatorsLINK. For republishing, please contact dlangeveld@innovatorslink.com.