Knowing where to start when making the challenging decision to hire employees

Tips for finding the best workers for the jobs you have available

Choosing which candidate you will make the offer to
By Denis Jakuc
Hiring people for your small business isn't like choosing your team for a pickup game of hoops at the neighborhood playground. You need a practical recruiting strategy. Here's how to proceed.
Who are you looking for?
Job description
First, write down a good job description for the position. Quality job descriptions improve your recruiting success by helping you stand out on online recruiting sites. Be specific and be clear. Describe what the job entails and what you're looking for in a candidate. Keep it brief, so people feel comfortable reading through it. If it makes sense, ask others on your team to contribute.
Be reasonable — avoid asking for too much. An entry-level position shouldn't require three years of experience. Asking for too much also turns away qualified people who think they won't be able to do the job.
Avoid vague statements, such as "looking for a dedicated worker." Instead, put down the qualifications you want — the specific skills and experience needed to do the job.
Be professional. Don't go crazy with capitalizations and exclamation points, or use hyped-up phrases like "A-LIST Salesperson!"
What are you offering them?
Salary, benefits, perks
Find out the salary range in your market for the type of job you're offering. Look on Salary.com for your geographic area and ask your business network. Also ask other small business employers in your region what benefits they offer for similar positions.
You might also offer some perks, especially if you want to attract top candidates. Traditional incentives include comprehensive health insurance (including dental), profit-sharing that kicks in after a certain amount of time, as well as 401(k) plans where your company matches the employee's contribution, up to a certain amount.
There are also creative options. Work-life balance is important, especially to younger employees and those with families. Offering flexible work schedules and remote work can be a major incentive.
If your job can be completely remote, you can then access talent across the country, or even around the world. The COVID-19 pandemic spurred greater acceptance of remote work, and there are countless highly skilled professionals who prefer to work this way. Remote work can be a win-win situation: employees get to work for a distant company they find interesting without having to uproot their lives, and employers save more money if they have more totally remote workers.
Trial options
A great way to ensure you're hiring the right person for the job is to not hire them at all. Instead, have them work on a couple of specific projects on a trial, or freelance, basis. Pay them a fair fee for their work, and if they do well, make them a permanent job offer.
This approach demonstrates how a prospective hire actually performs on the job. And it lets you know whether or not a person is a good fit with other employees and customers. It also lets the candidate see what working for your company is like.
How should you search?
Referrals
There's no need for your small business to hire expensive employee search consultants, a.k.a headhunters. You have plenty of online options, which we'll get to later, but the best place to start is with referrals. Referrals can come from employees, fellow business owners, vendors, friends, and family. Please note, however, that if you hire a family member, you should treat them exactly the same as you treat your other employees.
Referrals are the best source for candidates because people usually refer good people, since that person reflects on them. Plus, you'll often know something about the referral's work ethic and likelihood of fitting into your team. You might also offer a referral bonus program for employees.
Websites, newspapers, and social media
Job listing websites include big names such as Indeed, Monster, ZipRecruiter, LinkedIn, and Craigslist. But it can be difficult for a small business to stand out on these popular sites, so also post on some of the niche job sites. These target a specific sector or job type, so they generally have fewer listings and fewer big employers. There are tons of these niche job boards. See if there are ones that meet your recruiting needs, and check these out:
Then there are local newspapers and their websites. These papers still have thousands of readers, and visitors to their websites are often looking for jobs in the area.
Social media can also bring you applicants, particularly if you have a following. Posting openings there reaches followers who have already shown an interest in what you're doing and may want to join you or know someone who might.
Finally, don't forget your own website. Post openings there and share them on your business's social media pages.
How should you decide?
Once you've found a candidate you're interested in, who is also interested in you, set up an interview. Prepare well for this step in the process. Review their resume and think about the key questions you want to ask. If the interview goes well, check the candidate's references.
Ask probing questions. What are the person's strengths, weaknesses, talents, areas for improvement? Then check the candidate out online. It's often surprising how much you can find out about someone on the internet.
If all that checks out, see if you can hire the candidate on a trial basis. If that's not possible, it's time for a decision. Weigh the person's qualifications against your requirements. If you have two good candidates and you're finding it hard to choose between them, experts say to pick the one you believe wants the job most.
If you'd like more help with finding the right solution for housing your startup, InnovatorsLINK offers a detailed Bootcamp course where you'll learn the details about all your options. Register here. 
Review the Executive Summaries associated with each course prior to attending the courses.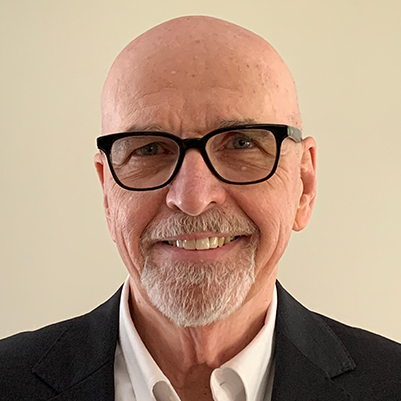 InnovatorsLINK Business Writer and Brand Strategist
A business writer his entire career and successful businessman. He was a partner in a top-10 Boston ad agency, a senior level executive at Young & Rubicam NY and Interpublic Group, and, since 2003, an independent consultant for companies from startups to global leaders, positioning their brands and writing all forms of content to promote their growth.
This Expert Summary is © InnovatorsLINK. For republishing, please contact dlangeveld@innovatorslink.com.