Some businesses can be started up at the home, while others necessitate a commercial space

Understanding factors such as zoning rules, tax laws, and practicality when deciding whether to run a business out of the home

When it makes more sense to purchase a space rather than rent one
By Denis Jakuc
When starting a business, you want to minimize your overhead until your revenue stream builds and you start having positive cash flow, meaning your income is greater than your expenses. A big part of overhead is the cost involved in housing your business.
If the nature of your operation permits it, your early-stage housing should probably be a space in your home or garage. If you're a solopreneur, or if you're staffing your operation with an all-remote workforce, a home-based business could be your permanent setup.
However, some types of business, need to rent space from the get-go. These include restaurants, stores, manufacturing operations, and any business that needs a large space to warehouse inventory or store equipment. And any business will need to leave home once it needs more space or a visible business presence in the community.
We'll start with what you need to do to start a home-based business, which also has useful tips for those who will eventually locate outside the home. Then we'll cover issues to consider when renting.
5 Steps to Starting a Home-Based Business
1. Determine if your home can accommodate your business
Even if you're not one of those businesses that needs to rent space right from the start, you may need space for occasionally meeting clients or working with staff. Renting nearby coworking space when you need it might be the answer.
2. Decide if it's right for you
Because of all the potential distractions at home, a home-based business isn't for everyone. It's best for a person who is self-motivated and finds it easy to stay focused on the goals. It takes extra entrepreneurial spirit, motivation, and passion to launch a business, when the couch, TV, and family members are nearby.
3. Check zoning, license, and permit requirements
Make sure there aren't zoning laws that prohibit home-based businesses. Legally, no more than 40 percent of a residential property may be used for business.
If you rent, you need written permission for the landlord to run a home-based business, even though 2015 regulations say landlords can't "unreasonably" forbid tenants from running a business on their property. However, if utilities are included in your rent, the landlord may attempt to raise it to cover the expected increase in use.
If you're in a condominium or part of a homeowners association, check if there are any restrictions to operating a business. You also may need professional and trade licenses; sales tax, health and safety, and sign permits; and a building permit if you renovate your home to accommodate the business.
4. Set up a designated space for business
You need a specific space that is permanently set up for your work. Ideally, this is an extra room with a door. If that's not possible, partition off an area of your living space big enough to hold your desk, computer, printer, and other furniture and equipment.
Business materials should never mix with household belongings. Make sure your electrical system can handle the increased power usage. Check that your Wi-Fi connection is strong enough. You may need to buy another router or upgrade your internet service from your provider.
Have good lighting and air circulation, and don't forget some visual appeal—a window with a view, a house plant, family photos, or artwork you love.
5. Know the tax laws
How your business is taxed depends on how you structure it—for more on that, see the InnovatorsLINK Executive Summary, "Regulations Involved in Starting a Business."
As a home-based business, you're allowed to deduct the same operating expenses as any other business—for supplies, product samples, materials, meals and entertainment, etc. When your home is your main place of business, the IRS also allows you to divide the square footage of your business space by the livable square footage of your entire home, and apply that percentage to home expenses, such as: utilities, repairs, maintenance, mortgage interest, and property taxes.
If you use a vehicle for business, you can deduct a portion of its expenses by either multiplying your business mileage by the IRS rate of 57.5 cents, or by taking the percentage of business miles divided by total miles and multiplying that by the total you spent on gas, service, and insurance.
As with all tax matters, always consult a tax professional before making any decisions.
3 Considerations When Renting Commercial Space
1. Decide how much you need
Determine how many employees and customers your space should accommodate. Don't forget to consider social distancing requirements that may still be in place. Then add in space for supplies, inventory, and meeting and break rooms if appropriate.
Lastly, estimate your growth over the time of the lease. Make sure there is enough space to handle any future expansion.
2. Pay attention to location
Where you're situated is important for keeping your customers and staff happy. Even if your business isn't from walk-ins, your business should be easy to find. You want to be in a safe, active area with nearby amenities. It's also good to be near other companies in the same industry.
3. Check out the infrastructure
You need a reliable internet connection. Some offices include internet as part of the rent, but others require you to pay for the internet connection and monthly payments. If you'll use cell phones, just make sure reception is good. If other businesses are in the building, ask about their infrastructure experience.
Should I Buy Instead?
At this early stage, you may want to put all the money you have to invest into the business. However, if you have extra funds and an attractive purchase option arises, it may be worth considering. Commercial real estate can be a solid investment over time, and is an asset with its own value apart from the business.
If you'd like more help with finding the right solution for housing your startup, InnovatorsLINK offers a detailed Bootcamp course where you'll learn the details about all your options. Register here. 
Review the Executive Summaries associated with each course prior to attending the courses.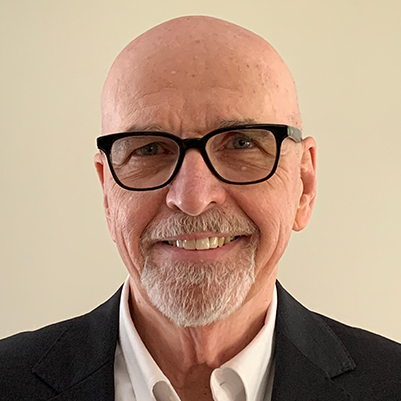 InnovatorsLINK Business Writer and Brand Strategist
A business writer his entire career and successful businessman. He was a partner in a top-10 Boston ad agency, a senior level executive at Young & Rubicam NY and Interpublic Group, and, since 2003, an independent consultant for companies from startups to global leaders, positioning their brands and writing all forms of content to promote their growth.
This Expert Summary is © InnovatorsLINK. For republishing, please contact dlangeveld@innovatorslink.com.