Uncertainty is certain to occur in business, and can come from many different sources

Understanding the four different types of business uncertainty

Tips for enduring uncertain times, or even turning them to your advantage
By Denis Jakuc
Since the pandemic, we've all had plenty of experience dealing with uncertainty. Even without a pandemic, uncertainty is something we always have to deal with in business.
We have great technologies and techniques to gather data, analyze it, and make fairly reliable projections. But no one can perfectly predict outcomes, and no one can foresee completely unexpected events, such as the pandemic.
Uncertainty is a fact of business life. But without risk, there is no reward. And uncertainty can often be turned into opportunity.
What is business uncertainty?
Business uncertainty is defined as a situation in which your operation is facing risks that possibly were not foreseen and cannot be accurately measured. In uncertain times, it's difficult to predict your business's performance, because the events creating the situation are unprecedented, or constantly changing, or both.
Changes can come from government (new regulations), technology (data breaches), the economy (rising prices), the business environment (a formidable new competitor), or natural disasters that incapacitate you and/or your customers.
Approaching the four types of business uncertainty
In business, there are four levels of uncertainty.
Level One: Uncertainty with a predictable outcome
We accept these uncertainties as normal business occurrences, such as deciding on a retail location or investing in a fairly stable market. You can predict the outcome of a Level One uncertainty with reasonable accuracy, by analyzing available data and doing simple simulations.
Level Two: Uncertainty with alternate outcomes
This type of uncertainty has discrete, mutually exclusive outcomes. Regulatory changes can make for Level Two uncertainty, since there may be several alternate ways to revise your business plans to stay legally compliant.
The inability to predict the strategies of various competitors is another example of Level Two uncertainty. Here, you need to determine the probability of each possible outcome, its risk, and ultimate payoff. You can then make your decision based on your level of risk tolerance.
Level Three: Uncertainty with alternate outcomes with unknown probabilities
This type of uncertainty offers mutually exclusive outcomes, but at Level Three, you cannot assign probabilities to them. Examples are uncertainty about the performance of new technology, volatile economic conditions, or consumer demand for new products.
The best way to proceed is to come up with a limited set of scenarios covering a range of probable outcomes. Then create strategies for the range of possibilities and start with the most likely approach.
Level Four: Uncertainty with no predictable outcomes
This is true uncertainty, in which future scenarios and outcomes cannot be predicted at all. This could be a foray into an emerging market, such as China. Or it could be operating in a business environment that's been hit with a big technological, economic, or social disruption, such as what the travel industry faces from the impact of the pandemic.
Since you can't develop your strategy based on possible outcomes, you need to work backwards. Define a future outcome based on a set of assumptions that justify the strategy you would take to get there. For example, determine the level of demand that would justify a certain level of R&D investment.
Another approach is to look at strategies that have been used in comparable situations, and analyze which ones made the most sense. Fortunately, Level Four uncertainty is rare, and when it does occur, it often devolves to lower levels of uncertainty over time.
Tips to get through uncertain times
Focus on what you can control. Preserve cash flow to make sure you have adequate resources.
Take an Agile, Lean, or Lean Startup approach. Agile engages in efficient and continuous cycles of developing and testing new products. Lean looks to maintain quality while streamlining systems, cutting unnecessary costs, and minimizing waste. Lean Startup develops a product by identifying a problem to be solved, developing a minimum viable product (MVP) to test in the market, then using market feedback to quickly make any necessary pivots.
Develop a dynamic business plan. This should be a flexible strategy based on data-driven forecasts.
Develop a risk management plan. Apply one of these strategies: 1) Avoid the risk; 2) Take steps to minimize the negative impact or the likelihood of a negative outcome; 3) Accept the risk as part of doing business; 4) Pay an insurance company to cover part of your risk.
Communicate your plans clearly. Talk to your team, customers, suppliers, stakeholders.
Keep building your relationships with investors. Explore alternative financing options.
Pivot. Transition to a different business model if you discover a viable one.
Support your team. Keep them abreast of your strategy and progress and be empathetic toward their concerns.
The uncertainty advantage
The uncertainty advantage is a strategy you can take to create a sustainable competitive advantage in uncertain times. For example, auto sales were hit hard by the recession that began in 2008. In response, Hyundai launched a car return assurance program that let customers return a newly purchased car if they lost their job. Instead of tanking, Hyundai's global sales rose 2 percent during that time. That kind of resourcefulness and creative thinking can benefit businesses of all sizes, in all industries.
Actually, business uncertainty is always necessary to gain a competitive edge. If you could predict all risks in advance and strategize to eliminate them, then your competitors could too. So, the uncertainty you face can often allow you to identify opportunities during disruptive times and use them to leapfrog your competitors. Don't fear uncertainty—it creates opportunities!
If you'd like more help with finding the right solution for housing your startup, InnovatorsLINK offers a detailed Bootcamp course where you'll learn the details about all your options. Register here. 
Review the Executive Summaries associated with each course prior to attending the courses.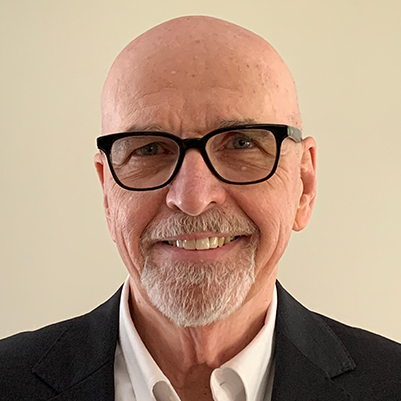 InnovatorsLINK Business Writer and Brand Strategist
A business writer his entire career and successful businessman. He was a partner in a top-10 Boston ad agency, a senior level executive at Young & Rubicam NY and Interpublic Group, and, since 2003, an independent consultant for companies from startups to global leaders, positioning their brands and writing all forms of content to promote their growth.
This Expert Summary is © InnovatorsLINK. For republishing, please contact dlangeveld@innovatorslink.com.