Human Resource Management is an essential part of running a small business with employees
Understanding the documents you need to have on hand when overseeing a workforce
Mistakes to avoid and technology issues to consider
By Denis Jakuc
Human Resource Management (HRM) is an incredibly important part of running a small business. Human resources—your employees—are a key asset want to protect and successfully manage. Plus, employee salaries and benefits make up a big part of your operating expenses.
HRM covers things like:
Hiring
Benefits
Employee development, motivation, and training
Worker safety and wellness
Performance management and reviews
Management-to-employee and employee-to-employee communications
These activities may seem mundane, but can have a huge effect on your workplace environment and corporate culture. They set the tone for how employees communicate, resolve disputes, and work together.
When your business grows large enough to afford it, it may hire a full-time or part-time HR manager, or outsource some or all of the work to an HRM consultant. Starting out, here are the things to pay attention to:
Three basic steps
Create these employee files
General employee file
This contains all documentation associated with an employee, including resumes, W-4 forms, documented performance reviews and disciplinary actions, training records, payroll details, etc.
Employee medical file
Kept in a secure place, this contains all the employee medical information you have: notes from doctors, disability information, etc.
I-9 file
This contains the federal I-9 forms for all employees, verifying that the employee is eligible to work in the U.S. For more information, visit www.uscis.gov or call 1-888-464-4218. Click here to download the form.
Create an employee handbook
An employee handbook lets your employees know what you expect, and protects your business in the event of a dispute. The Small Business Administration (SBA) suggests such a handbook might cover policies on anti-discrimination, compensation, work schedules, standards of conduct, technology, benefits, vacations and leaves, and non-disclosure agreements (NDAs). It may also cover probationary periods, reviews and promotions, terminations, and records.
Display required information
Following federal and state laws, post all required information in an accessible place.
Mistakes to avoid
Bad hires
The wrong hire will eventually cause problems and need to be replaced. Take the time to phone screen, interview, and do background checks.
Discrimination
You are discriminating if you ask a job candidate about: race, marital or family status or pregnancy, gender, sexual orientation, nationality, age (except "Are you over 18?"), or disabilities (except "Can you perform the tasks required?").
Ignoring employment laws
Consult a lawyer or local government agency to confirm you aren't leaving yourself open to legal action or other problems.
Vague job descriptions
Tell your employees exactly what you expect of them.
No performance documentation
Document all performance reviews and meetings. Discuss problems with the employee and document an improvement plan. This protects you if you wind up firing an employee who takes legal action.
Improper worker classification
If you use contract employees, make sure you comply with your state's laws and IRS guidelines.
HR and technology
Social media
You are free to search the web and social networks for information on a person. However, you should not ask a potential or current employee for their social media login info, or insist they add you as a friend. This is a privacy issue that some individual states are now making a legal issue.
For any of your business's social media accounts, include in your employee handbook a clear policy of what employees can and cannot do on those sites.
24/7 connectivity
Mobile device connectivity enables employees to deal with work issues 24/7. Whether you allow or discourage 24/7 involvement, make your position clear in the hiring process and your employee handbook.
Data security
You are responsible for keeping employee data secure. Make sure computers and software use strong passwords, backup drives are kept in a secure place, and any cloud backup is encrypted.
Cloud-based HR apps
These cover recruiting, hiring, timesheets, employee locations, and more. Search the internet for the many options available.
SHRM: The Society for Human Resource Management website is full of helpful articles visitors can access.
DOL: The U.S. Department of Labor website contains lots of information on compliance and similar issues.
Put HR policies in place as soon as possible, so you'll be ready to deal with problems that may arise as the business grows.
If you'd like more help with finding the right solution for housing your startup, InnovatorsLINK offers a detailed Bootcamp course where you'll learn the details about all your options. Register here. 
Review the Executive Summaries associated with each course prior to attending the courses.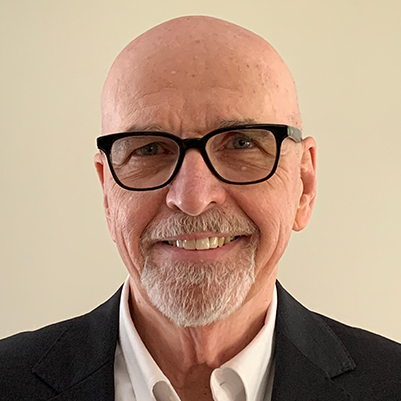 InnovatorsLINK Business Writer and Brand Strategist
A business writer his entire career and successful businessman. He was a partner in a top-10 Boston ad agency, a senior level executive at Young & Rubicam NY and Interpublic Group, and, since 2003, an independent consultant for companies from startups to global leaders, positioning their brands and writing all forms of content to promote their growth.
This Expert Summary is © InnovatorsLINK. For republishing, please contact dlangeveld@innovatorslink.com.