By Kempton Coady, General Manager
The small business or startup entrepreneur has hundreds of questions which need answers. Rapid decisions are needed, and time and money are your most important resources.
Do we have enough funds to start or expand the business?
Can you make the right decisions?
Who can you turn to for advice?
How do you determine your sales and profit forecast?
Can you economically produce the product or service?
What is the best structure for the company?
Where do you house the company, how do we find the facility, is the location optimal, do they have the utilities we need, are the lease or purchase agreement terms fair?
Who are your competitors, what do they offer as products or services?
How will you find hire and train people?
What kind of research do you need to do to answer your questions?
You need practical answers to your questions. Yes, you likely have an accountant and lawyer, but they are not businesspeople and have a limit to the questions they can answer.
InnovatorsLINK Virtual Business Consultant (VBC) Mentorship Programs
InnovatorsLINK offers a unique mentorship program staffed by businesspeople who each have years of experience and in many cases have started one or more of their own businesses. These are people who have confronted many issues and solved them. If they have not seen the problem or opportunity, they know how to advise you to resolve the issue or capitalize on the opportunity. In addition to experience, many of them have advanced business and other degrees which sharpen their "research and problem solving" capabilities.
The key part of the mentoring is to help you develop a practical executable Action Plan
. The planning process will cover the following:
The business objectives
What are the tasks that need completion?
Responsibility, who and how will they complete the tasks
What resources are required? Can you use existing staff?
When do you expect completion?
What are contingencies if outcomes are not as expected?
Forecast financial outcomes? Assess is this an action worth taking?
At InnovatorsLINK we will generally work with small businesses who are just starting or have a business idea and want to expand.
Group and Individual VBC Mentorship Programs
One of the best ways to gain insights to solving a problem is to be part of a group of small business leaders with similar problems or opportunities. Businesspeople who have faced the same issues or opportunities in the past and know how to help you. InnovatorsLINK offers a business forum where you can share and solicit ideas from other small businesspeople.
In addition, as part of Bootcamp you will work directly with other small business leaders in four Virtual Zoom Group breakout sessions of no more then 10 small business leaders. Led by the Virtual Business Consultant, group members will each develop their own action plans and get to question their direction and plans in front of others.
Approximately two weeks after the end of the Bootcamp, there will be a one-to-two-hour group session where each business leader will get to present their results to the Virtual Business Consultant and the group. Constructive input will be provided to everyone.
One-on-One Mentoring and IL Bootcamp
During the one-month IL Bootcamp program and after your Action Plan presentation, you will have available up to two hours one-on-one with your Virtual Business Consultant. During this time, you will receive specific guidance or business research, or resources needed to determine the best Action Plan. The VBC may work with you to assess the capabilities of using your own resources or advise on outside sources for help.
IL Bootcamp Outcome
We expect that at the end of the IL Bootcamp you will have an Action Plan that can be immediately implemented to increase sales and profitability.
For those that want a further description of the IL Bootcamp, and sign up for the courses, visit here.
Private VBC Business Consulting
All VBCs are available virtually from InnovatorsLINK at $95 per hour. Sessions can be conducted via Zoom with times convenient to you. This represents a tremendous value for small businesses. Call InnovatorsLINK directly at 855-710-7034 to sign-up for this private consulting service.
If you'd like more help with finding the right solution for housing your startup, InnovatorsLINK offers a detailed Bootcamp course where you'll learn the details about all your options. Register here. 
Review the Executive Summaries associated with each course prior to attending the courses.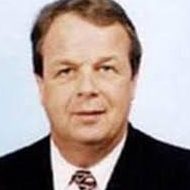 InnovatorsLINK, Inc. General Manager and Chief Financial Officer
A SENIOR LEVEL EXECUTIVE with over 30 years successful, results-oriented domestic and international experience in the MEDICAL DEVICE BUSINESS.  A Business Leader who created significant increases in profits and cash flow and/or raised money to expand enterprises.  A Leader, who attracts and motivates the best talent to achieve the desired results. Board member for AMEX, NASDAQ, and London Stock Exchange companies.  Significant international experience in Europe, Latin America, and Japan.  Experience the last seven years has included Professorships at Goldman Sachs 10KSB program and University of Connecticut Graduate School of Business.  Earned BS Bates College, MBA and MPS Cornell University.
This Expert Summary is © InnovatorsLINK. For republishing, please contact dlangeveld@innovatorslink.com.