Using a systems approach when developing a new product or service

Conducting a careful analysis to determine if the new product or service will be feasible

Validating and implementing the new offering before bringing it to market
By Kempton Coady
A new product can dramatically change the fortunes of a company, if done right. But the introduction can also cause the company to defocus on the its core capabilities and key sources of sales and profitability. Some extremely successful companies have failed to introduce new products and as a result they went out of business.
These failures take many different forms. When a product does not sell, when it is recalled or discontinued, or when it otherwise does not come close to meeting a company's expectations or plans, it can be marked as a failure. While failures are expected, some can be so catastrophic they can lead to permanent damage to a company's reputation, layoffs, and even complete financial ruin.
Use a systems approach to developing a new product or service:
Define the product or service
Conduct a feasibility analysis
Develop the product or service and assemble a team
Constantly validate the product or service
Implement the product or service
Evaluate successes or failures and adapt as necessary
Support and final actions
Feasibility
The first thing to determine is whether the product or service will be feasible. You need to determine what is the customer pain or problem. Is the product or service unique, or does it have other qualities which will make it preferred on the market? What is the size of the market for the product?
Detail a specific product or service: Much thought must be given to the design of any product or service.
Consider development costs of development: These are estimated based on hardware and software requirements.
Test the results: Go to prospective customers and evaluate the product or service plan to determine if it will it succeed. Make a "go or no go" decision, or modify your development plan.
Begin development: If the product or service plan is acceptable, create prototypes. Assemble a team to complete the development. You should also develop any after-sales services or product options that can be sold to customers.
Final steps: Create after-sales support and prepare to introduce the product or service to the market. Establish a budget and metrics.
Consumable associated with the system – are there saleable after sales services or product options?
Validation
Constantly validate your development program to assure that the product or service can be brought in at specification, at the costs you planned, and that distribution expenses make sense.
Implementation
With the correct team, begin to implement the introduction of the new product or service. Constantly evaluate and test your results against customer prospects.
Market introduction
Introduce the product or service through your distribution channels. Assure the proper after-sales support structure is in place to assure success.
If you'd like more help with finding the right solution for housing your startup, InnovatorsLINK offers a detailed Bootcamp course where you'll learn the details about all your options. Register here. 
Review the Executive Summaries associated with each course prior to attending the courses.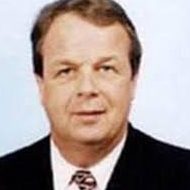 InnovatorsLINK, Inc. General Manager and Chief Financial Officer
A SENIOR LEVEL EXECUTIVE with over 30 years successful, results-oriented domestic and international experience in the MEDICAL DEVICE BUSINESS.  A Business Leader who created significant increases in profits and cash flow and/or raised money to expand enterprises.  A Leader, who attracts and motivates the best talent to achieve the desired results. Board member for AMEX, NASDAQ, and London Stock Exchange companies.  Significant international experience in Europe, Latin America, and Japan.  Experience the last seven years has included Professorships at Goldman Sachs 10KSB program and University of Connecticut Graduate School of Business.  Earned BS Bates College, MBA and MPS Cornell University.
This Expert Summary is © InnovatorsLINK. For republishing, please contact dlangeveld@innovatorslink.com.