By Denis Jakuc 
Explosive growth is something many business owners strive for. The dream is to have their product or service achieve huge popularity, or see it go viral online, which will mean bigger profits and more customers. But rapid growth is something a business must adjust to, and that takes time. You need to have the right procedures in place to handle the scaled-up operations; you need to have team members who can keep up with the bigger volume of business; you need to add hires to help handle it; and these requirements are just the start. Here's the range of challenges explosive growth can create.
Keeping Your Early-Stage Workers. A few of the people you hired to spark the growth you now have won't relish working for a bigger company. You can retain some through sensitive communication, training, and promotions. However, you will have to replace others with workers who are more comfortable with and better qualified for your new scale. Hire people that will keep pace with the growth.
Outgrowing Your Workers' Skill Set. This can happen when your growth is driven by developing skills beyond what you needed when you began. If this is beyond your workers' expertise, the quality of your product or service will diminish. The best way to avoid this is to think ahead and hire a team from the start who are competent in the areas you want to expand into. 
Finding the Best Talent. This can be a challenge, but it's easier if you can function with a remote workforce. If this is the talent pool can fish in, it will be much larger than that the one that only contains workers located within commuting distance of your business.
Hiring On-Demand Staff. You may worry about having to let some of your new people go if business slows. To avoid this situation, instead of hiring more staff, assemble a team of on-demand freelancers. If you spend some time training them, they can be just as effective as full-time employees
Dialing Up the Quality of Your Communications. Growth depends on being able to meet higher levels of demand. This requires that your team have clear and transparent communications with each other and with customers. Entrust them with this responsibility and put checks in place to monitor their performance.
Keep Ahead of Your Fulfillment Needs. In a product-based business, meeting higher levels of demand also means expanding your shipping capabilities. Increase your inventory space and your staff to pick, pack, and ship products. And do this before demand increases to a level where you can't meet it in a timely fashion.
Instituting New Processes. As a business grows, you need to put repeatable processes in place to smooth operations. Don't get distracted by this—keep your eyes on delivering the products and services that will keep you growing.
Expanding Procedures. As you expand, your procedures not only become repeatable, they also expand. You'll want to address brand guidelines, HR policies, database organization, modifying and developing your business strategy. You need additional procedures for these needs as you grow, so everyone knows how things are operating.
Delegate Responsibilities. Now that you're a bigger company, you need to act like one. Don't do everything yourself—delegate! But don't micromanage. The key is to hire people smarter than you who will have your back. Experts say growing from 10 to 20 people, and from 20 to 40 are the two most challenging growth phases when delegation is key.
Remembering Your Core Company Values. Even though you're bigger, your core mission and principles remain the same. After all, they're what got you to where you are now. You may be doing things differently, but why you do them stays constant. It's what your customers value and expect.
Maintaining the Existing Culture. In addition to keeping to company values, it's vital to maintain the company culture that has contributed so much to where you are today. Remind employees of the founding principles of the organization. Promote a sense of collective growth.
Establishing New Corporate Structures. If you get to more than 200 employees, decisions become riskier and profits may grow slower. You need to put more structure into financial decisions, evaluating risk, meeting regulations, and complying with human resource requirements. 
Keep in mind that the faster the pace of your growth, the more critical it is that you stay on top of it.
If you would like more help with finding the right solution for your startup, InnovatorsLINK offers a detailed Bootcamp course where you'll learn the details about all your options. Register here. Review the Executive Summaries associated with each course prior to attending the courses.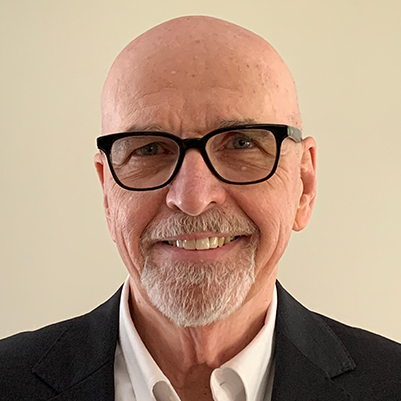 InnovatorsLINK Business Writer and Brand Strategist
A business writer his entire career and successful businessman. He was a partner in a top-10 Boston ad agency, a senior level executive at Young & Rubicam NY and Interpublic Group, and, since 2003, an independent consultant for companies from startups to global leaders, positioning their brands and writing all forms of content to promote their growth.