Why evaluating your business opportunity is an important first step when deciding whether to launch a company

Examples of three business ideas that failed and one that was successful

The characteristics of a great business idea
By Kemp Coady
Before you assemble your entrepreneurial team and arrange for financing, you'll need to evaluate your business opportunity. It's probably the most important step in starting your own venture. If your idea has been thoroughly tested for feasibility, then starting a business around it will be much easier.
The business opportunity statement is the starting point for a business to offer a new product or service. Consider this short list of ideas that were either pitched by established businesses or the basis for creating a new company: 
A stencil to create a map of the United States on school playgrounds 

A knot in a one-inch diameter rope which you wrap around your waist to lose weight

An FDA-approved test for ovarian cancer

A playground built from wooden components delivered to community groups, who then assemble the structure
Millions of dollars were spent developing the first three ideas; each of them failed. The last idea connected with a successful business opportunity, allowing those motivated by community spirit to set up well-built custom playgrounds. Leathers Playgrounds is now approaching its 50th year in business and has built more than 3,400 unique places for children to play.
Before you launch your business, you really need to evaluate whether it has a similar chance of success. 
A great idea resolves a customer pain or meets a need
The stencil map of the U.S. seemed like a great idea. Elementary and middle schools across the country were polled, and the results suggested that there would be a great demand for the product. 
But within a couple of years its appeal had worn thin. The expense to install the stencil exceeded $5,000 per treatment, and it interrupted use of the playground. The map was a nice playground feature to have, but the idea wasn't sufficient to build a business around.
A great idea offers a new product or service, reaching new customers or markets
Ovarian cancer is the deadliest cancer affecting a women's reproductive system, killing an average of 14,000 Americans a year. There remains a need for an easy test to diagnose the disease; it first appears as a lump or pain near the ovaries, and only about one in five ovarian cancers are discovered at an early stage. 
OvarCo thought they had developed a first-of-its-kind test for ovarian cancer diagnosis, and spent $20 million developing the product and receiving FDA approval. But the test only had a 50% chance of being right. Once customers became aware of this limitation, they rejected the test.
A great idea builds on something their company already does well, creating competitive advantage
The one-inch rope with a knot in it was developed by a diet supplement company. While this ostensibly built off the company's existing portfolio of products aimed at helping customers lose weight, it was also a rather silly idea with little in the way of demand.
A great idea has the potential to be profitable
Leathers met the need and demand for unique, stimulating playgrounds. It knew how to create playgrounds with a variety of interesting features. But they knew it was too expensive to send teams of laborers all around the country to install them. Instead, they calculated that it would cost $10,000 to $15,000 to develop the playgrounds as kits that could be mailed out with detailed assembly instructions for community volunteers to build them on their own. 
Leathers calculated each kit would cost $10,000 to $15,000 to create with simple detailed assembly instructions and have the customer pay for packaging and shipping. They also found that communities were willing to pay between $25,000 and $50,000 per kit, allowing for a tidy profit. Leathers completed all of its number-crunching before shipping its first playground kit.
A great idea can be financially forecasted or quantified.
Leathers had polled communities with large parks or beach areas where there would be a demand and found the idea of communities assembling a playground to be extremely popular. Based on their polling, Leathers estimated it would ship 30 playground kits at an average of $40,000 per playground for $1.2 million in sales the first year. Leather's capital and operating costs are estimated at $20,000 per playground, leaving an estimated profit of $600,000 in the first year alone.
A great idea fits the founder/president and what they personally want to do
This may sound self-evident. But oftentimes a founder or president does not consider the sacrifices they will need to make to start or expand a business. Are they willing to work seven days a week, 12 hours per day? Will they divert resources from one area to another in order to succeed? If your heart's not in it, you may be unable or unwilling to put in the necessary effort.
A great idea can be implemented quickly
Time is often your enemy in business. New products or services that can be introduced quickly and easily will result in higher satisfaction and motivation for the entrepreneur.
Your Turn
Okay, now it's time to do your homework to make sure you're heading in the right direction. Answer these questions to see if you have business opportunity or if you need to develop your idea further.
What customer pain point or need does your idea meet?

Is your product or service new or has it been introduced before?

If the product or service is not new, does it address a customer pain point or need in a more competitive way than existing products or services? (lower price, easier use, etc.)

Does this idea build on your existing skills and knowledge or, if you already own a company, the existing products and services of your business?

Can you calculate how profitable your product or service will be?

If your idea will not be profitable as envisioned, can it be modified to be more successful?

Can you reasonably predict your revenues and expenses for your company's first year in operation?

Are you personally interested in what your idea offers? 

How much time and effort are you willing to put into developing your idea during the first year in business?

How quickly can your idea be implemented?
If you'd like more help with finding the right solution for housing your startup, InnovatorsLINK offers a detailed Bootcamp course where you'll learn the details about all your options. Register here. 
Review the Executive Summaries associated with each course prior to attending the courses.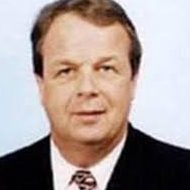 InnovatorsLINK, Inc. General Manager and Chief Financial Officer
A SENIOR LEVEL EXECUTIVE with over 30 years successful, results-oriented domestic and international experience in the MEDICAL DEVICE BUSINESS.  A Business Leader who created significant increases in profits and cash flow and/or raised money to expand enterprises.  A Leader, who attracts and motivates the best talent to achieve the desired results. Board member for AMEX, NASDAQ, and London Stock Exchange companies.  Significant international experience in Europe, Latin America, and Japan.  Experience the last seven years has included Professorships at Goldman Sachs 10KSB program and University of Connecticut Graduate School of Business.  Earned BS Bates College, MBA and MPS Cornell University.
This Expert Summary is © InnovatorsLINK. For republishing, please contact dlangeveld@innovatorslink.com.