Digital marketing is an essential method for reaching customers today

Assessing your customer base to determine your digital marketing strategy

Different options and methods for promoting your products and services online
By Denis Jakuc
The goal of marketing is to promote your business's unique value to prospects and customers. Digital marketing is an important way to reach those people today, and it offers a host of strategic options that can be combined in countless ways. There is no single digital marketing approach that is right for all businesses—it depends on your customers. So, the first thing to do is to take a good hard look at your customer base. Some key questions:
What demographics (age, gender, income) make up your customer base?
Where are they physically located?
Where are they digitally located—where do they hang out online?
How do they search for products and/or services in your niche?
Who do they pay attention to when choosing your type of product and/or service?
The answers will help you determine which digital marketing channels are viable for your business, and which are a waste of your time, energy, and money. Here are seven digital channels to consider for your startup or business expansion.
Google My Business
A Google My Business (GMB) listing gives your business visibility and credibility. If most of your clients are local, it can become a very powerful part of your digital marketing strategy. That's because if someone searches for your type of business along with the name of your town, they'll first see the paid Google Ads, followed by a Google "three-pack"—three featured local businesses—all above the organic search results.
The way to get your business into that three-pack is to boost your GMB ranking by keeping your GMB profile updated, which Google likes to see you do at least two or three times each month. Add new photos. Utilize the "posts" section to highlight your site content, new employees, or new customer stories. Add reviews and citations. All these updates increase your chances of being featured in the three-pack.
If your business carries your name, or has a fairly well-known name, you might even get a large display ad that will appear when people search for your business by name.
Google Ads
Google Ads are the sites that appear at the top of search results with URL addresses preceded by the word "Ad" in bold type. You only pay for the click-throughs to your website or calls to your business.
Here's how it works. Google gives a "quality" score to your ad, based on the click-through rate (CTR), relevance to the keywords that appear in searches, and the landing page your ad sends people to. That page should have good SEO (search engine optimization), using keywords strategically.
Google's quality scores set the bid rate you'll need to get your ad displayed. Higher quality scores lower your bid rate.
Facebook Ads
If your customers spend time on Facebook, put up a Facebook Business Page. Then, if you get interest in your product/service on Facebook, dial up your presence with Facebook ads. Your Facebook Business Page only reaches people who search for you on the platform, but Facebook ads reach a larger audience. Plus, Facebook ads lets you target viewers by interests, location, even buying behavior.
In addition, Facebook Ads Manager makes it fairly easy to run and test different ads, which is the key to a successful Facebook ad program. Although testing costs money, it saves you money by making sure you don't waste the budget on ads that don't work. Testing different ads tells you which one pulls best, so the money you spend delivers the biggest return. Creating Facebook ads isn't that difficult. Write a good headline, some descriptive copy, add an image, and a link to your website. If you have an app, include its icon too.
If your business can be promoted with attractive visuals, you might try Instagram Ads. This subsidiary of Facebook gives you the same database and targeting capabilities, and lets you connect with an audience that enjoys visuals.
Social media
A majority of consumers use social media for customer support; a third of them prefer social media to using the telephone!
However, social media is not the ideal digital marketing channel for all businesses. Again, look at your customer base. Where do they hang out? How do they like to be approached? Is your product/service a good fit for the social platform you're considering?
For example, Instagram is great for fashion products whose audience lives on the platform. Other businesses needn't use Instagram at all.
Content marketing
"Content" includes blog posts, white papers, press releases, podcasts, videos, online courses—any medium that transmits information. The goal in content marketing is to consistently provide valuable, relevant information to pull in and retain prospects and customers.
This is a long-term digital marketing approach, since the initial return on investment (ROI) is usually low. But over time, content marketing can create sustainable growth in visitors, leads, and paying customers.
Make sure you can spend the time, or can hire someone, to produce quality content on relevant topics with good SEO. Mediocre content yields little to no ROI, now or later.
Email marketing
Email is still the most effective digital marketing channel. The challenge is, you need to build your own list, because the law prohibits businesses from sending unsolicited emails. Prospects and customers have to "opt in" to receiving your emails.
To do this, offer site visitors something of value in exchange for their email address. It could be a discount on the prospect's first order, a coupon with a time limit, a free trial, a free download of an e-book or white paper on a key topic, etc.
Once you've built your list, you can send special offers, timely news and information, new product and service introductions, and similar offers. The emails should contain links to site landing pages where customers can place orders and make credit card payments.
Webinars
These online seminars can be presentations, demonstrations, or panel discussion. Good seminar topics can get prospects to opt in to your emails in exchange for admission.
Webinars are essentially videos done live, with an actual start time and Q&As from attendees in the Comments box. Webinar software is available from a host of suppliers.
For certain types of business, webinars work very well. It's not that hard to put one together and test it out on your target audience.
If you'd like more help with finding the right solution for housing your startup, InnovatorsLINK offers a detailed Bootcamp course where you'll learn the details about all your options. Register here. 
Review the Executive Summaries associated with each course prior to attending the courses.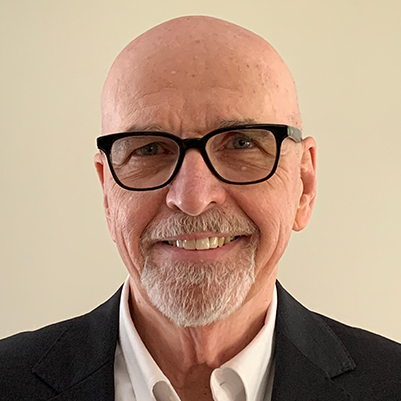 InnovatorsLINK Business Writer and Brand Strategist
A business writer his entire career and successful businessman. He was a partner in a top-10 Boston ad agency, a senior level executive at Young & Rubicam NY and Interpublic Group, and, since 2003, an independent consultant for companies from startups to global leaders, positioning their brands and writing all forms of content to promote their growth.
This Expert Summary is © InnovatorsLINK. For republishing, please contact dlangeveld@innovatorslink.com.