By Kempton Coady
Social media channels are an important part of getting the word out about your business, and Facebook is a juggernaut in this arena. By setting up a Facebook page for your business, you'll be able to reach new audiences, connect with customers, extend your advertising reach, and more.
The Facebook algorithm changes constantly, but you can stay up to date through their Facebook for Business portal. This provides assistance in areas such as creating a customized marketing plan, establishing an online presence, and more. There are also specialized resources for small businesses and individual industries.
When establishing a Facebook business page, consult the company's guide to the Facebook Business Manager. These instructions take you through the steps for establishing and maintaining multiple assets, managing permissions, tracking ads, and setting up payment methods.
If you'd like more help with finding the right solution for housing your startup, InnovatorsLINK offers a detailed Bootcamp course where you'll learn the details about all your options. Register here. 
Review the Executive Summaries associated with each course prior to attending the courses.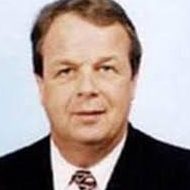 InnovatorsLINK, Inc. General Manager and Chief Financial Officer
A SENIOR LEVEL EXECUTIVE with over 30 years successful, results-oriented domestic and international experience in the MEDICAL DEVICE BUSINESS.  A Business Leader who created significant increases in profits and cash flow and/or raised money to expand enterprises.  A Leader, who attracts and motivates the best talent to achieve the desired results. Board member for AMEX, NASDAQ, and London Stock Exchange companies.  Significant international experience in Europe, Latin America, and Japan.  Experience the last seven years has included Professorships at Goldman Sachs 10KSB program and University of Connecticut Graduate School of Business.  Earned BS Bates College, MBA and MPS Cornell University.
This Expert Summary is © InnovatorsLINK. For republishing, please contact dlangeveld@innovatorslink.com.