Grant funds do not need to be repaid and can provide targeted support for your small business

Where to look to find grant opportunities

Preparing a grant application and increasing your chances of success
This article, written by Sarah Davis, originally appeared on Finimpact. 
A small business grant is a form of financial remuneration awarded once the applicant meets the criteria of the grant. The difference between a loan and a grant is that a grant does not have to be repaid, while a loan does. There are grants available for every possible field that you can think of. Typically, they are granted to people in disadvantaged areas or from specific groups – veterans, women, Hispanics, African-Americans, etc.
Many grants are also industry specific. If your business is involved in assisting a minority group in some way, or in helping the environment, then there are certainly going to be grants available. Keep in mind that there are local, state, and federal grants. Many grant programs are available for those doing business in rural areas.
It takes a long time to submit a relevant grant application. Do your research beforehand and make sure that you are applying to the right program.
How to Find a Grant for a Small Business?
Federal grants are listed at Grants.gov, and you can even track these grants on IOS and Android applications. However, there is no federal grant for the simple growth of a business unless you are a minority group or hoping to solve an awfully specific problem. You will also need to register through this online portal and submit the application form.
The SBA offers several state & federal grant programs, and this is also an excellent place to look for eligible grants. Veterans, minority groups, and women-owned businesses should look on the SBA grant list page to see the available options. You can also find the eligibility criteria through the same site.
Other places to spot state and federal grants include:
How to Apply for (and Win) a Business Grant?
Find the Grant(s). Many grants will have similar application procedures. Search local, state, and federal grant databases of all grants that are applicable to you. Once this is done, compile a spreadsheet of relevant grants. It is best to apply for several grants at the same time to increase your chances of success. But each grant should be well-researched and given the utmost attention. Make your proposal as strong as possible for each.
Read the Criteria. A significant amount of grant applications are a complete waste, as the applicants do not meet the minimum eligibility criteria. Before you go ahead and apply for a grant, ensure that you read over (twice, preferably) all the conditions upon which the financial compensation is to be awarded.
Choose Your Grants. Where possible, review how many people applied to each grant last year, and how many prize winners there were. If there were 20,000 applicants for a single prize fund of $5,000, it may not be worth it unless you have a particularly strong application. Try to gauge your chances of success and narrow down to the grants that are worth applying for. It is definitely a good idea to investigate what kind of businesses have won in the past and see if yours is a match.
Request Forms and Information. For state grants, you will need to contact the relevant agency and ask to be sent the application forms. For local and commercial grants, the information is readily available, and the forms can be downloaded from the website. If you happen to be applying for a federal grant, you will first need to register as a member on their website. You will be given a username and password, submitting the information through the federal online portal.
Have a Clearly Defined Business Plan. A business plan is something that all businesses (large or small) should engage in. The plan does not have to be long or comprehensive. But it must be precise, concise, and coherent. It should outline who you are, what you care about, what the problem is, and how your company intends to solve the problem. You can submit this plan along with your application in many instances.
Write the Grant Proposal. To a large extent, the business plan should sum up your business and can constitution much of the grant proposal. The business plan defines what your business really does. But it will need to be tailored to each grant you are applying to. Grant proposal writing is a niche area, and you can hire a skilled grant writer if you are going after larger grants. The proposal should detail why your business is best suited to the grant, how it intends to assist, what the numbers and statistics are, the skills of the people running the company, and best policies to tackle unforeseen events.
Fill Out Additional Forms. While this is not mandatory, all information that you can supply to the reviewers will increase your chances of success. If there are any question marks over your business, then it leaves room for doubt. Increased transparency is always preferred.
Review. Missing information will reduce your chances of success. Read over the application to ensure that all data is correct. Once you have submitted the application, all you must do is wait for the results. You will typically be notified by email. For federal grants, you will be given a tracking number to monitor your application.
Reapply. If you did not qualify for a particular grant in a specific year, then do not get too frustrated or doubtful about the process. You are against many applicants. Apply to the same grants next year and mention in your proposal that you got declined last year but have done much good in the interim period despite the odds. Grant writing is a skill – the more you do it, the better you get. You could be leaving money on the table if you avoid this industry completely.
Best Small Business Grants for 2021 (by Categories)
This is by no means a comprehensive compendium for small business grants but will provide you with a comprehensive summary about grants, how to apply for them, and a list of some of the most popular grants
If you are looking for a shortcut on grant applications, we have listed the best grants per category to shorten down on the research time needed. But keep in mind that the more popular a grant is, the more applications it will tend to receive – and the better your application will need to be.
General Small Business Grants
Bill and Melinda Gates Foundation Global Grand Challenges 
The Bill and Melinda Gates Foundation Global Grand Challenges grants are mainly awarded to non-profit organizations created under 501(C)(3) of the IRS tax code. The main stipulation is that your business is orientated towards solving health issues. The grant prizes vary, but some focus areas include mental health issues in Africa, hormonal health, economic opportunity, child welfare in impoverished communities, etc.
National Association for the Self Employed (NASE) Growth Grants
NASE growth grants are mainly for businesses that are already established and want to take it to the next level. The maximum amount for each grant is $4,000. The upside of this grant is that you have a lot of freedom in terms of what you use the grant for – wages, payroll, marketing, expansion, etc. Applications are reviewed quarterly. This is a quarterly grant. However, you must be a NASE member to qualify, which is not free.
Global Innovation Exchange Funding Database
The Global Innovation Exchange Funding Database a worldwide funding database with a modern interface. It is an easy way to find contests and grants that you might not see on other major platforms and is worth keeping an eye on for general small business grants.
Small Business Grants for Women
The Amber Grant is arguably the most well-known of all grants available to women. This program launched in 1998 following the death of Amber, who died before her dreams of financial success could materialize. $2,000 is awarded to every successful applicant each month. An extra $25,000 is awarded at the end of the year to one of the monthly winners. Businesses owned by women can apply to this each month, though there is a $15 application fee.
Cartier Women's Initiative Award 
Twenty-one women are awarded the Cartier Women's Initiative Award each and every year, regardless of nationality. The top seven winners receive $100,000, while the 14 other winners receive $3,000.  On top of the financial remuneration, all 21 of the women will have access to an INSEAD Social Entrepreneurship Executive Education Program scholarship, which includes 12 months of tutoring and support.
Each year, 10 women-owned businesses are awarded $10,000. However, these businesses are invariably involved in social and environmental change, and you must be a business that has been established for longer than three years to qualify.
The InnovateHer Challange is a grant that is funded by the SBA for women entrepreneurs that runs every year. There are three winners, with first place receiving $40,000, second winning $20,000, and third being granted $10,000.
This is a $5,000 Tony Burch grant for women involved in business enterprises. It also offers the support that women need to advance their initiatives. In addition to the cash prize, grant winners will get a 12-month fellowship and a visit to the Tony Birch office to meet influential people and other networking opportunities.
American Association of University Women Career Development Grant
Women who are currently pursuing a university degree can apply to the AAUW for a career development program. This will help to fund major shifts in life. This university is focused on female empowerment through several initiatives.
The Halstead Grant offers financial remuneration ($7,500) for small businesses involved in the jewelry industry. $1,000 in Halstead merchandise is also provided.
Open Meadows Foundation grants are biannual awards of $2,000. The grant is awarded to smaller organizations with an operating budget of under $75,000 per year. Grants are specifically for women-led projects that benefit women and girls. The foundation looks for projects that are designed and implemented by women and girls and focuses on building a community. Those with limited financial access have the best odds of taking home the prize.
A database for all available grants for women-owned businesses, Grants for Women is the perfect outlet to find small scale grants that crop up, as well as scholarship opportunities. You could be the first to find new grants that have less competition.
Small Business Grants for Minorities
Minority Business Development Agency
The Minority Business Development Agency ('MBDA') is one of the primary places to look for minority grants of all kinds. Grant programs tend to change regularly, with different requirements.
First Nations Development Institution Grants
Small businesses that are owned by Native Americans can apply for First Nations Development Institution Grants. This is a longstanding grant facility, facilitating more than $33 million in grants since 1993. There are no restrictions on the application process if the owner is Native American.
Minerals and Mining on Indian Lands
This grant is administered by the Department of the Interior. It allows financial compensation for Native Americans to evaluate mineral and mining potential on reservation lands.
If your business is in a rural area and focused on increasing broadband connectivity, then a Community Connect grant could be approved. This is a Department of Agriculture business grant.
Office of Minority Health Grants
These grants are orientated towards small businesses involved in healthcare and other health-related services. The Office of Minority Health works to support those seeking to eliminate health disparities among racial and ethnic minority populations.
Caleb Brown Urban Entrepreneur's Community Grant
The Caleb Brown Venture Capital and Consulting Project hosts a $1,000 grant aimed at promoting and nurturing young urban entrepreneurs with vision who plan to rebuild local blocks and communities. It also provides them with training to empower future generations. The grant is open to startups and young businesses in urban areas. This contest is run every month—submit your application by the 15th to enter.
Small Business Grants for Veterans
StreetShares Foundation Veterans Business Grant
The StreetShares Foundation veteran grant is available not only to veterans but also to their spouses. The total amount available for this grant is $5,000 and is based on the business idea, use of funds, product to market fit, and benefits for the veteran community. The StreetShares Foundation is a 501(C)(3) corporation created solely for the purposes of educating and supporting the military entrepreneurial community.
Warrior Rising assists U.S. veterans and their family members who are looking at becoming "vetrepreneurs" through grants, mentorship, and training.
Veteran Support Foundation Grant
The Veteran Support Foundation ('VSF') provides funding to US veterans who are involved in non-profit organizations only. Funding is only provided for veterans involved in scientific, charitable, and educational purposes. They also offer a host of veteran support services outside of these grants. Funds are dispersed in October of every year, upon acceptance.
Important Note: Veteran business support is often geared toward training or mentoring rather than funding. However, veterans can also take advantage of special loans, such as the SBA Veterans advantage loan or the Military Reservist Economic Injury Disaster Loan.
Federal Small Business Grants
Important Note: There are too many Federal grants to list, so only the most prominent examples have been mentioned here. Unless your small business is solving an issue in the field of technology, engineering, or health, you are unlikely to gain funding. Applications need to stand out to qualify for these grants.
SBIR (along with STRR, below) is the most popular business grant and research agency in the U.S. SBIR, for "Small Business Innovation Research," is one of the biggest sources of funding for new businesses looking to engage in novel research that can be commercialized. SBIR is mainly focused on early-stage small businesses in the field of medicine. SBIR and STTR are collectively known as 'Americas' Seed Fund'.
STTR is like SBIR but is a bit more advanced. To qualify, the small business must actively collaborate with a recognized research institution. Under STTR, the small business must do 40% of the work, the research institution must do 30%, and the rest will fall upon third parties. Both STTR and SBIR also provide many grant opportunities to women and socially disadvantaged groups. Note that practically all federal grants are run through the SBIR/STTR programs.
National Aeronautics and Space Administration grants are broken down into 3 stages for funding. $125,000 is granted in the first phase, $750,000 in the second, and variable funding in the third.
If your business is involved in the delivery of medical equipment, then you could be the beneficiary of a grant from the National Institutes of Health. Like most federal programs, it is broken down into three areas for funding.
The Office of Science from the Department of Energy provides small business grants to companies involved in environmental science, renewable energy, and other scientific/engineering related topics.
Environmental Protection Agency
The Environmental Protection Agency offers numerous grants to businesses involved in areas of environmental concern (renewable energy, plastic recycling, resource management, water filtration, etc).
Businesses that work in the field of surveillance, network administration, maritime security, munitions, chemical defense, etc, can contact the Department of Homeland Security with regard to a potential grant scheme.
Small businesses that are involved in the transportation of various kinds can contact an arm of the Department of Transportation (known as Volpe) for an application. Your business will need to be involved in the development of technology surrounding railways, highways, and airstrips.
Small businesses can find education grants under the National Center for Education Research. If your business is involved in the development of technology in authentic education settings for infants, teachers, or students, then you may be eligible.
National Oceanic & Atmospheric Administration
The Technology Partnerships Office of The National Oceanic & Atmospheric Administration provides grants for companies involved in coastline economies and maritime affairs.
The Department of Justice provides grant funds to projects that support law enforcement, public safety activities, and improve the court and general criminal justice system. Several agencies within the DOJ provide grants—last year they offered over 20 different grant programs.
The Department of the Interior provides small business grants—for instance, there's an outstanding grant offered by the U.S. Geological Survey for the collection of topographic elevation data.
USDA Rural Development Business Grants
The USDA Department of Agriculture offers both loans and grants to businesses and cooperatives in rural areas to create quality jobs. The fund community projects such as the development of housing, community facilities, and other services.
Corporate Small Business Grants
FedEx offers a small business grant program to help companies grow and scale. A grand prize winner and several others are chosen to win funding and FedEx Office print and business services. Be aware that since this is one of the most well-known corporate small business grant programs available, chances of winning a grant are slim.
The Coca Cola Foundation has provided over $1 billion since its inception in 1984. The grants are nearly always offered to humanitarian initiatives, such as water projects in Africa, education, or renewable energy.
Comcast offers a small business grant to entrepreneurs who are looking to advance in the field of technology and communications. The program offers open source and research grants, as well as funds for projects that contribute to the internet in "novel and useful ways."
Each year, the VISA Everywhere Initiative offers three winners $50,000. The winners are chosen based on innovative solutions to issues in the payments industry.
Wells Fargo Community Investment
Wells Fargo offers a grant in nearly every state though its Community Investment Program. The banks offer local, national, and specialized grant programs.
Nonprofit Grants
Note: Practically every single international conglomerate company (Pfizer, Monsanto, Bank of America, Duke Energy, J.P. Morgan, Microsoft, Facebook, etc.) has grant programs in place to assist nonprofits in global improvement. Large foundations will also provide such programs.
The Alcoa Foundation issues grants to nonprofits with a focus on increasing education in localized communities. They also actively participate in the communities where grants are allocated. The Alcoa Foundation designed to further global education. The main emphasis is on STEM research and resource sustainability.
The BMS Foundation provides grants to nonprofits focusing on disease prevention and assisting individuals with specific medical needs.
The Duke Energy Foundation offers local community development grants up to $10,000 to nonprofit organizations whose programs and missions support at least one of the Duke Energy Foundation's four investment priorities: education, economic and workforce development, environment, and community impact.
The Enterprise Foundation has given grants to thousands of local nonprofits focused on community improvement, education, and environmental stewardship.
The Exxon Mobil Foundation supports nonprofit groups by focusing the majority of its charitable donations on creating economic opportunities for women, furthering math and science education, and malaria prevention.
The Ford Motor Company Fund provides nonprofit grants to groups focusing on community life, education, and safety.
The GE Foundation focuses its corporate grants primarily on health and education through its Developing Health and Developing Futures initiatives.
The Walmart Foundation offers grants to local and national nonprofit organizations. The local/community grant ranges between $250 and $5,000. The national grant is for $250,000 and above. Any socially orientated business is welcome to apply, with an aim to bettering the world at large.
3M focuses its corporate grants in three areas: education, community, and the environment. Most of their grants are to invited non-profit partners or through matching employee giving.
Small Business Grants for Startups
This grant is partly run by GoDaddy, a huge online hosting services provider. Eight children's facilities are awarded cash prizes for their services. The ActivityHero business grant application process is a competition based on popularity. Three family reviews are needed, and the most popular grant (as voted by customers) gets the prize. The top prize is a $10,000 grant for a specific children camp.
The 4.0 Schools Fellowship is aimed at entrepreneurs who are looking to improve educational facilities in the USA. The prizes range from $600 to $10,000, depending on how far along in the business process the idea happens to be. The deadline for each application process is in September.
Miscellaneous Small Business Grants & Resources
Challange.gov technically is not a site that offers grants, but they do offer significant amounts of prize money for solving challenges facing a variety of industries. Many are technology-oriented, but their certain common problems to be resolved as well.
GrantWatch doesn't offer any grants themselves but keeps on top of new grants that become available.
Business Grants – What are the Downsides?
Business grants constitute a form of financial compensation that does not have to be repaid. However, this does not mean that it comes without any disadvantages. First, it takes time and energy to apply for a grant. That means it costs money to file for a grant, even if it does not cost anything directly.
If you do succeed with a grant application, expect a rigorous follow-up. The institution that allocated you the finance will expect you to allocate the money towards the goals the grant provides for. There are reporting and due diligence requirements to account for.
Of course, the main downside is that you could spend a lot of energy, time, and money applying for grants, and not qualify for one of them.
Differences Between a Business Loan and a Business Grant
Many people (and even reputable lending institutions) use the terms 'loan' and 'grant' interchangeably. But a loan is a financial agreement between two parties, generated by a credit institution (i.e. a bank) and underwritten by the lending institution. The funds are given to a qualified applicant on the condition that the funds will be repaid at periodic intervals, along with interest. The applicant will typically need to meet a set of minimum requirements, including credit score, annual revenue, and time in business.
A grant does not have to be repaid, and is not subject to the same regulatory scrutiny and financial reporting requirements in comparison to a loan.
If you'd like more help with finding the right solution for housing your startup, InnovatorsLINK offers a detailed Bootcamp course where you'll learn the details about all your options. Register here. 
Review the Executive Summaries associated with each course prior to attending the courses.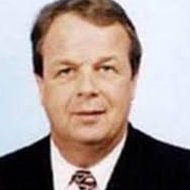 InnovatorsLINK, Inc. General Manager and Chief Financial Officer
A SENIOR LEVEL EXECUTIVE with over 30 years successful, results-oriented domestic and international experience in the MEDICAL DEVICE BUSINESS.  A Business Leader who created significant increases in profits and cash flow and/or raised money to expand enterprises.  A Leader, who attracts and motivates the best talent to achieve the desired results. Board member for AMEX, NASDAQ, and London Stock Exchange companies.  Significant international experience in Europe, Latin America, and Japan.  Experience the last seven years has included Professorships at Goldman Sachs 10KSB program and University of Connecticut Graduate School of Business.  Earned BS Bates College, MBA and MPS Cornell University.
This Expert Summary is © InnovatorsLINK. For republishing, please contact dlangeveld@innovatorslink.com.