Any business is subject to risks that could wipe it out if adequate protections are not in place

The different types of business insurance available, and how to decide which one is right for you

Special considerations for business interruptions and home-based businesses
By Denis Jakuc
The day you start a business, you expose yourself to certain risks. You could suffer property damage and losses, or lost income from a catastrophic weather event, fire, or theft. You could be subject to liability claims from customers, employees, and others due to an accident, an error, a data breach, or some other circumstance. One of these events could wipe out your business before it gets off the ground, so you need to have the right insurance in place at the start.
Businesses have different exposures to different risks. So, check with a good commercial insurance provider who can tailor coverages and costs your business's specific needs. Here are the types of insurance they'll be talking to you about:
General liability insurance
This protects your business from claims of bodily injury and property damage. It can also cover claims of libel and slander. An example of a bodily injury claim against your business could be someone who slips and falls while delivering a package to your location.
Professional liability insurance
Also called errors and omissions (E&O) insurance, this covers your business against negligence claims resulting from harm caused by a mistake you or your employees made in the professional services you provide, as well as claims of failure to perform. Professional liability exposures vary by industry, so you need a policy customized to your type of business.
Product liability insurance
This is a must if your business manufactures products. Businesses that do everything possible to make sure their products are safe can find themselves sued because of damages allegedly caused by one of their products. This coverage also needs to be customized to your specific type of product.
Other liability coverages
There are even policies that cover very specific liabilities, such as cyber liability insurance, employment practices liability insurance, and management liability insurance. Explore these further with your commercial insurer.
Commercial property insurance
If you lease your place of business, this coverage protects all company property, such as tools, equipment, inventory, and furniture. So, if a fire damages the building, this policy helps replace the equipment inside. Of course, if you own your business's physical location, this insurance covers the building as well. Policies generally insure against losses due to fire, storm, or theft, but not mass-destruction occurrences, such as floods and earthquakes. If your area is likely to have these events, ask your insurer to price a separate policy.
Workers' compensation insurance
This covers medical treatment and benefits if an employee is injured or dies as a result of working. Even in seemingly low-risk occupations, employees can sustain slip-and-fall injuries and medical conditions such as carpal tunnel syndrome that can result in a hefty claim. Policies help cover the cost of medical care, lost wages if the employee needs time off to recover, and disability and death benefits.
Commercial vehicle insurance
Fully insure company vehicles to protect the business against liability in the event of an accident. Insurance should include third-party injury and property damage, as well as comprehensive coverage for the vehicle itself. If employees use their own vehicles for business, their personal auto insurance will cover them—except when they are using their vehicles to deliver goods or services for a fee.
Data breach insurance
Many small businesses retain important personal information about their clients. Because hackers may get to it, such businesses need Data Breach Insurance. If important customer information is stolen from your system, this coverage helps pay to:
Notify impacted customers, patients, employees, partners, and vendors
Offer credit monitoring services to all possible victims
Hire a public relations firm
Business interruption insurance
A catastrophic event, such as a fire or storm damage, can temporarily halt a business's operations, and income will be lost. These events have the most impact on companies that depend on a physical location to function, such as retail stores, restaurants, manufacturing plants, warehouse and distribution centers, and medical offices. Many other businesses can lose revenue in a business interruption if their computer system and internet connection crashes. This coverage, also known as business income insurance, compensates you for your loss of revenue.
Coverage for home-based businesses
Homeowner's policies do not cover home-based businesses the way commercial property insurance does. If you operate your business out of your own home, ask your commercial insurer for insurance that covers your business equipment and inventory.
If you'd like more help with finding the right solution for housing your startup, InnovatorsLINK offers a detailed Bootcamp course where you'll learn the details about all your options. Register here. 
Review the Executive Summaries associated with each course prior to attending the courses.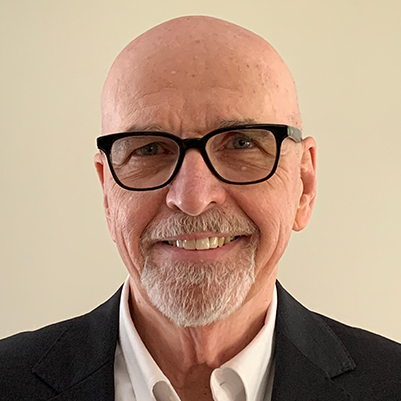 InnovatorsLINK Business Writer and Brand Strategist
A business writer his entire career and successful businessman. He was a partner in a top-10 Boston ad agency, a senior level executive at Young & Rubicam NY and Interpublic Group, and, since 2003, an independent consultant for companies from startups to global leaders, positioning their brands and writing all forms of content to promote their growth.
This Expert Summary is © InnovatorsLINK. For republishing, please contact dlangeveld@innovatorslink.com.