Building your company's digital presence without spending a fortune

Nine steps to creating an attractive and functional website

Options for platforms, hosts, content, and more
By Denis Jakuc
A website is an absolute must for a small business to attract customers and grow its sales. Starting out, you may not have the budget to hire a web designer. Fortunately, there are beginner-friendly, budget-friendly site building platforms, designed for people with no technical experience—and there are just 9 steps to the process.
1. Obtain a website address
Also known as your domain name or URL, your website address should:
Be easy to spell, as short as possible, and easy to remember
Use .com (as opposed to .net, .co, etc.), unless you are a .edu (educational enterprise), or a .org (a non-profit)
Avoid numbers and hyphens
Convey the area of your business
Be broad enough to cover any future business expansions
Include keywords, if possible, and geo-location, if appropriate, to help with SEO (keywords are the words and phrases people use on search engines to find your business)
Google your new address to see if a similar one exists, and check uspto.gov to make sure you're not using anyone's registered trademark.
2. Choose your site building platform
You can build your website on either a content management system (CMS), such as WordPress (the world's most popular CMS), Drupal, or Joomla!, or on an all-in-one website builder, such as Squarespace or Wix. (Note: WordPress offers two versions—WordPress.com and WordPress.org. Most experts prefer WordPress.org. Here's a comparison.)
Pros of a CMS
You can easily install plugins to increase your site's features. For example, if you want to ask visitors for their email addresses on your homepage, you just install a plugin that produces a pop-up with the request.
You can choose from thousands of attractive themes. Some even allow you to drag and drop content into place, just like the all-in-one website builders.
You can customize you site by accessing the underlying code. But if you don't have the tech savvy to do this yourself, you'll have to hire a web designer.
Cons of a CMS
Longer learning curve compared to all-in-one website builders. A CMS is a full website management system, so there's more to learn, but you don't have to know it all to get started
You have to hire a hosting provider.
Pros of an all-in-one website builder
They're very easy to use, and provide you with streamlined tools to quickly add content
Hosting services are already provided
Your site can be up and running very quickly, with minimal cost. If you all your content is ready to post, you can have your website up in 30 minutes.
Cons of an all-in-one website builder
All-in-one website builders are great for businesses who need a quick, simple, good-looking website. But you're limited in what you can do, since they lack the advanced CMS features that give you more control and let you scale with more features.
Your website may need to change as your business evolves. All-in-one website builders offer customization options, but you'll reach a limit at some point.
3. If you'll be selling on your site, pick an e-commerce platform
If users will be financially transacting with you online, you'll need an e-commerce platform. Here are some popular ones for small business: WooCommerce, Shopify, Squarespace, GoDaddy Online Store. Shopify Plus includes international e-commerce options, and Wix offers a very user-friendly Shopify extension.
4. Pick a website host
If you decide to use WordPress or another CMS, you'll have to hire a hosting company. Bluehost is the official recommendation of WordPress.org. Website hosts (sometimes called website hosting providers) have the technology and services your site needs to be viewed on the internet. Check that your hosting company has phone and/or chat support, an easy-to-use server interface, and good server security. Other popular website hosts include: DreamHost, GoDaddy, InMotion, and SiteGround.
Your site is stored on the hosting company's server, and the cost varies. Cheapest is the shared server plan where your site shares a server with other sites. This can hurt your site's performance and leave it open to hackers. A dedicated server is high-performing and secure, but expensive. A good alternative is virtual private server (VPS) hosting. Other sites share this server, but it's partitioned to act like multiple servers, with security and performance similar to a dedicated server.
5. Pick a template
Your CMS or all-in-one website builder will offer tons of templates (or themes) to choose, many of them for free. You'll have an editing area where you can customize your site's elements. Premium business templates can include pre-built portfolios, e-commerce pages, and an integrated page builder.
6. Add content
Create standard business site pages, such as:
Home page: The home page banner, or "hero image," should visually represent your business. Put text near the top of the page telling who you are and what you do.
About page: Include your story, management team, and mission, if it's not on the Homepage.
Products, Services, Samples of Work pages: Describe what you do and showcase what you've done.
Testimonials, Case Studies pages: Post customer reviews and quick problem/solution case studies. Testimonials can also be on the home page.
Blog: Feature this content in your marketing.
Contact page: Include call-to-action (CTA) for questions or a quote.
Terms of use: Governs how visitors can use your site.
Site map
Privacy policy
Additional pages relevant to your small business
You can ensure that your business website is user-friendly and attractive by employing the following strategies:
Use attractive graphics and readable fonts
Design the main navigation system so users can quickly access pages they need; add footer navigation
Make contact information and call-to-action (CTA) buttons easily accessible
Compress graphics for fast loading
Check out the competition and adapt components that work for you
Ask customers and prospects what they want from you site
7. Optimize for search engines
Search engine optimization (SEO) is the practice of refining your content to rank higher on search engine results pages (SERPs):
Use appropriate keywords throughout the site
Optimize your site for fast loading
Choose a responsive design that works on mobile devices
Use internal links to keep visitors clicking through to other site pages
Include a blog page and a site map
Update content as often as possible—page content, blog posts, testimonials
Post on external sites that provide high-quality backlinks to your site
Link to your site on social media platforms
Solicit positive reviews from customers for Google, Yelp, Facebook, etc.
Have an SSL certificate installed for security, ensuring that the data passed between web servers and browsers stays private
8. Install analytic tools
Google Analytics, Google Search Console, and Bing Webmaster Tools can track the following:
Daily, weekly, monthly site visitors
Number of views on each page
Keywords bringing users to your site
Average time visitors spend on your site
Backlinks to your site
Page download time
Bounce rate—the percentage of visitors who leave after viewing only one page
Crawl errors found by search engines
Broken links
Information that can help your SEO
9. Plan to maintain it
To rank well in search engines and avoid getting hacked, your website needs to be maintained. Here's a simple plan:
Check tools data once a month with vital errors emailed to you in real time
Check performance data to optimize performance, fix warnings and errors
Use traffic data to do improve audience engagement
Keep all software up to date
Regularly run security scans to check for malware and hacks
Be sure your site is backed up multiple ways at least once a day and 10 days back
If you sell on your site, "split test" two landing pages with different images and wording to see which version has the higher conversion rate
Continue to add quality content, such as blog posts, new work samples, case studies, and customer testimonials, and check the SEO tips covered above
Invite visitors to give you feedback about the site
Keep an eye on competitors' sites
Creating a small business website does take a bit of time and effort. But if you follow these nine steps, your business should get a very effective website—and a terrific boost from its online presence.
If you'd like more help with finding the right solution for housing your startup, InnovatorsLINK offers a detailed Bootcamp course where you'll learn the details about all your options. Register here. 
Review the Executive Summaries associated with each course prior to attending the courses.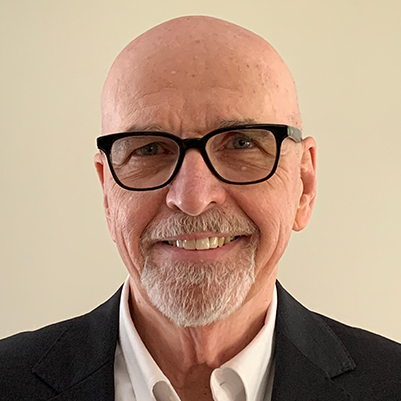 InnovatorsLINK Business Writer and Brand Strategist
A business writer his entire career and successful businessman. He was a partner in a top-10 Boston ad agency, a senior level executive at Young & Rubicam NY and Interpublic Group, and, since 2003, an independent consultant for companies from startups to global leaders, positioning their brands and writing all forms of content to promote their growth.
This Expert Summary is © InnovatorsLINK. For republishing, please contact dlangeveld@innovatorslink.com.