Virtual Business Mentoring & Bootcamp Courses Program
At InnovatorsLINK, we recognize that entrepreneurs planning to start or expand a business have certain core questions they need to answer. We have developed a program to help you understand what to ask, and to begin to answer those questions.
These very practical courses will allow you to expertly begin the process of establishing or growing your business. Most importantly, our Virtual Business Consultant Mentorship program will guide you through the process of developing a Business Action Plan, with which you can immediately act to increase sales and profitability.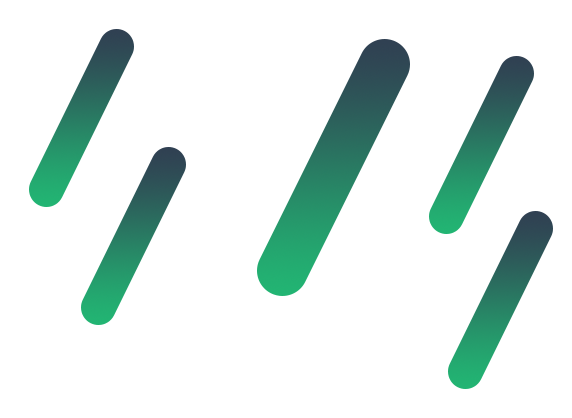 Program Registration
Secure your seat today. Space is limited.
Business Action Plan to Immediately Increase Your Sales and Profits
A key objective of this program is to provide you with a short-term (or mid-term) Business Action Plan. InnovatorsLINK accomplishes this goal through educational courses as well as Virtual Business Consultant Mentorship, including both group sessions and private ones. 
Unlike a Strategic Business Plan, the Business Action Plan describes the goals, actions needed, responsibilities, timing, and metrics necessary to boost your sales and improve your profits. These plans are generally done monthly, quarterly, or semi-annually. These plans can have additional benefits as well, giving new organization new energy and enthusiasm as employees observe the positive effects on the business generated by their own efforts.
To learn more about the Business Action Plan, read our Expert Summary on the subject. 
As part of our program, we require each participant to create one or more Business Action Plans, which they will implement soon after the close of this program. We consider this to be the most rewarding outcome of the Bootcamp.
Virtual Business Consultant (VBC) Mentorship
The month-long InnovatorsLINK Bootcamp program includes four group sessions conducted by InnovatorsLINK Virtual Business Consultants (VBCs). These VBCs are experienced business executives and small business consultants.  
VBCs will conduct live business seminars on topics like Business Action Planning, Design and Usage of Dashboards, Making Timely Organization Decisions, and more. The VBCs will also offer one-on-one consultations with all participants to help them with their individual issues.
Bootcamp participants will also receive free premium access to LivePlan and six months of their customer service - a $240 value. VBCs will instruct participants on using LivePlan to develop their individual Business Action Plans.
Bootcamp Courses
The InnovatorsLINK Bootcamp consists of an introduction and 10 courses in total. Each course can be completed in between 15 and 38 minutes, with a followup quiz to test your knowledge and understanding of each topic. Each course also recommends additional support material. At the end of the Bootcamp program, we will provide each course participant with a notebook of hardcopy PowerPoint slides and scripts.
The Bootcamp program can easily be completed while maintaining your current work schedule or other activities. The whole program will take participants 3-5 hours per week over a four-week period.
Courses are each comprised of a video lecture followed by a quiz.
FREE Course Enrollment Offer
"Funding the Company"
So, you want to grow or start a business. InnovatorsLINK is offering you this course as a one-stop overview of sources of financing available at various stages of your business development.
Free for registered users

Free Six-Month LivePlan Premium Access
As part of the InnovatorsLINK Bootcamp program, you receive access to LivePlan's premium services free of charge for six months – a $240 value. This includes all these planning features and free online customer service to help you with your planning, pitch preparation, and creating dashboard metrics.
Step-By-Step Instructions 

One-Page Pitch Builder 

500+ Sample Plans 

Full Financial Forecast 

Automatic Financial Statements

Industry Benchmark Data 

LiveForecast 

Financial Forecast Scenarios 

Key Performance Indicators 

Syncs with Xero & QuickBooks 

Performance Dashboards 

Milestone Planner
Register for the InnovatorsLINK Virtual Business Mentoring & Bootcamp Courses Program
Program Cost: $2195
Planned Release: October 2021
The whole program will take participants 3 to 5 hours per week over a four week period. The program can easily be done while maintaining your current work or other activities. 

There will be a maximum of only 10 people per program group
Register below. We will respond within 2 days of registration to set up a phone consultation to complete the application process. Registrants will be asked to fill out a simple application (preview application) to best determine their business needs. No payment is due until the program application process is complete.