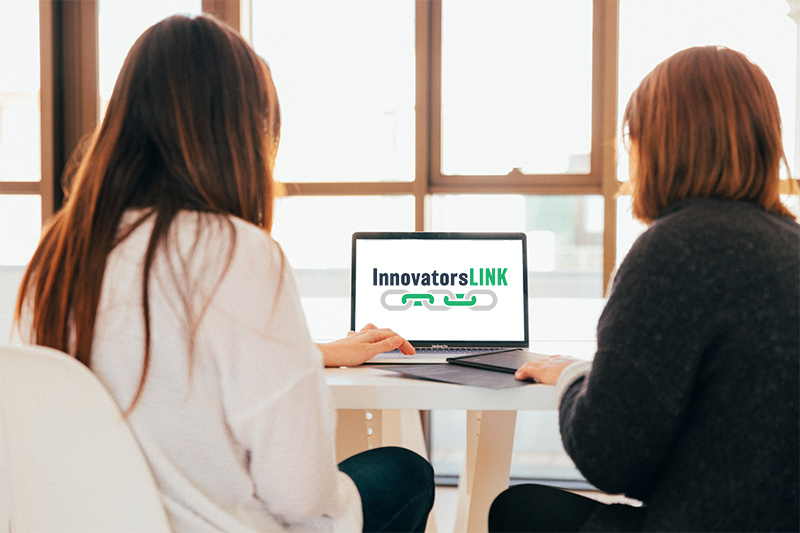 Beta Users Wanted
Thank you for your interest in being an InnovatorsLINK beta user! By completing a review of the site and giving us feedback on your experience, you can help make InnovatorsLINK a vital resource for small businesses and entrepreneurs. Beta testers also get the added benefit of a free Premium listing on our BizLINK directory for one year.
Register as a beta user (below)
Follow "Beta Users" prompt from User Dashboard.
On Beta User Feedback page, follow review instructions and provide feedback.
Create Your Account
Remember, InnovatorsLINK does not share your information with anyone, for any reason.
Beta Users Wanted
InnovatorsLINK is being developed through a State of Connecticut grant from
Thames River Innovation Place (TRIP)
, funded by
CTNext
. The process included research conducted in 2019-2020 at the UCONN Graduate School of Business. From the research, we have created an interactive information system to seamlessly deliver relevant information and resources to our users through a complex back-end system of metadata linking. We are in the beginning stages and will continually update and improve the data and linking to better serve you. In the COVID-19 economy, it is devastating to see daily news stories about struggling – and failing – small businesses. We need to work together to help you to be successful by connecting you to resources and businesses that need your goods or services. Working together is essential to build this digital network.
Peter Legnos – InnovatorsLINK President & CEO
/
About InnovatorsLINK